Fire up your grill, memorial day party-goers: these treasures will be the chocolate to your peanut butter; the bonnie to your clyde; or… the spicy shrimp bites to your coronas (yes, plural). Yup, we'll stick to that third one. These are seriously a perfect appetizer – but we went wild and even had them for dinner. Now, I'm a heat lover and I have to forewarn you: these babies are spicy. I mean hot, hot, hot! So… if you don't care for that much spice, I would simply recommend sprinkling on the spice rub on the shrimp rather than coating them. But these puppies are oh so good. I mean delicious. And the avocado-cilantro buttermilk dressing? Absolutely heavenly. It's a perfect cool contrast to the spice of the shrimp (but they, too, have a jalapeno – so if you're not a spice nut like myself, you can always omit it). This sauce is creamy, luscious and simply divine. And did I mention how EASY this recipe is? It's a piece of cake. Well, it's not actually a piece of cake – because it's skewered shrimp – but you get my drift. Now, let's fire up our grills, because these little treasures a perfect Memorial Day treat.
Blackened Shrimp Skewers:
1 lb. shrimp, peeled and deveined
1 tablespoon smoked paprika
1 tablespoon cumin
1 teaspoon onion powder
1 teaspoon garlic salt
1 teaspoon chipotle chili powder
1/2 teaspoon cayenne powder (optional – if you like it hot)
1 teaspoon pepper
Avocado-Cilantro Buttermilk Dressing:
1 large ripe avocado
3/4 cup buttermilk dressing
1 jalapeno, coarsely chopped – seeds and membrane removed
Juice of 1 lime
2 cloves garlic, coarsely chopped
3 tablespoons green onion, chopped
1 teaspoon cumin
1 teaspoon pepper
1/2 teaspoon salt
1/3 cup cilantro
1 roma tomato, chopped (removing seeds)
Alright – let's begin by preheating our grill to about 350 degrees. Next, let's start with the avocado-cilantro buttermilk dressing because the shrimp will be finished in a flash. In a blender, combine your avocado, buttermilk, jalapeno (if you want it spicy), lime juice, garlic, green onion, cumin, pepper, salt and cilantro.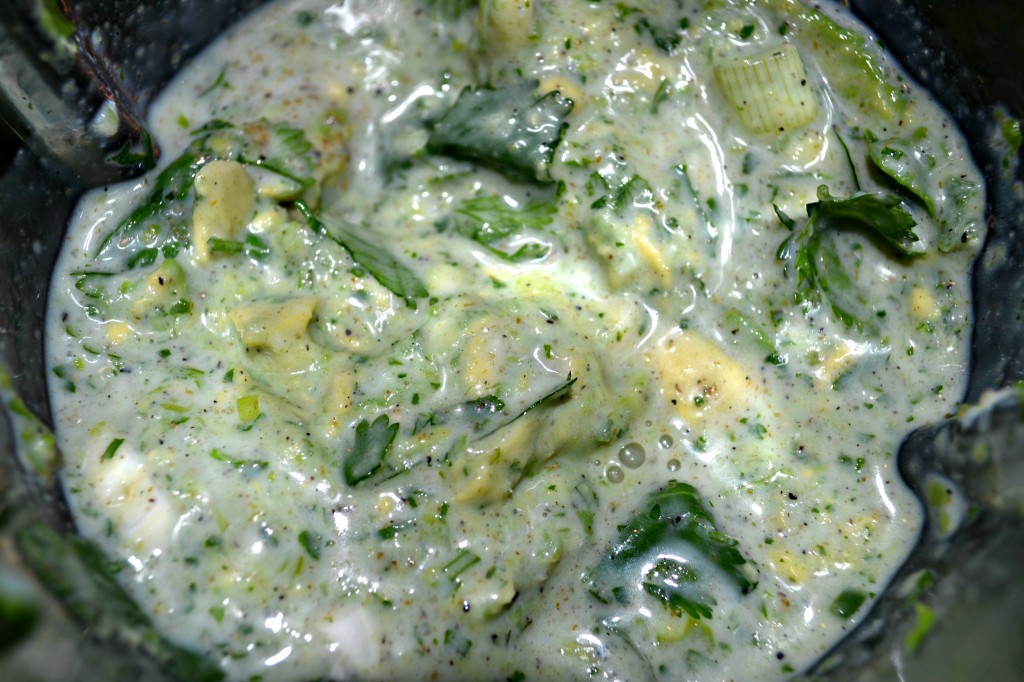 Blend until perfectly smooth – it should be more creamy than liquidy. Then, pour the dressing into a bowl and add your chopped tomatoes.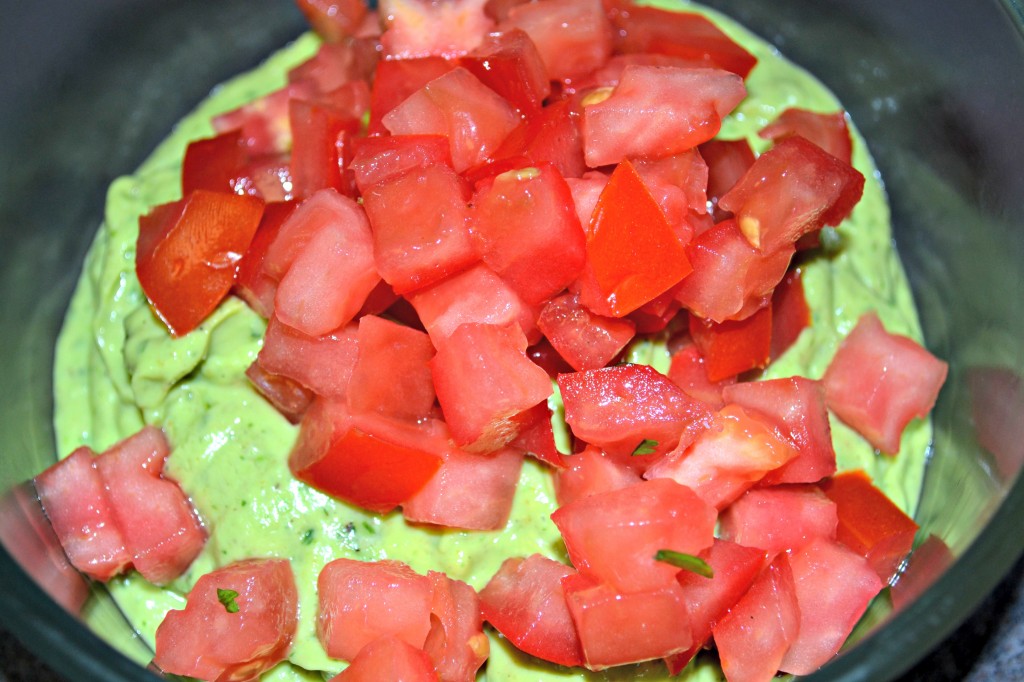 Mix well and place in the fridge.
Next, let's peel and devein our shrimp. Pat dry.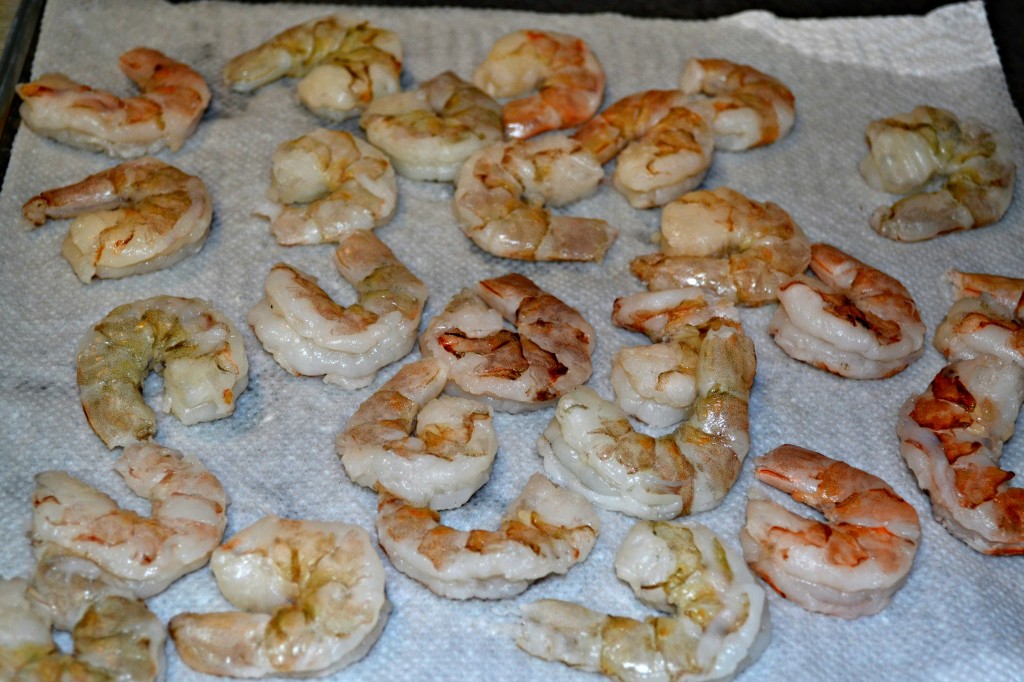 Then, in a small bowl combine the smoked paprika, cumin, onion powder, garlic salt, chipotle chili powder, cayenne powder (optional – if you like it hot) and pepper and mix well.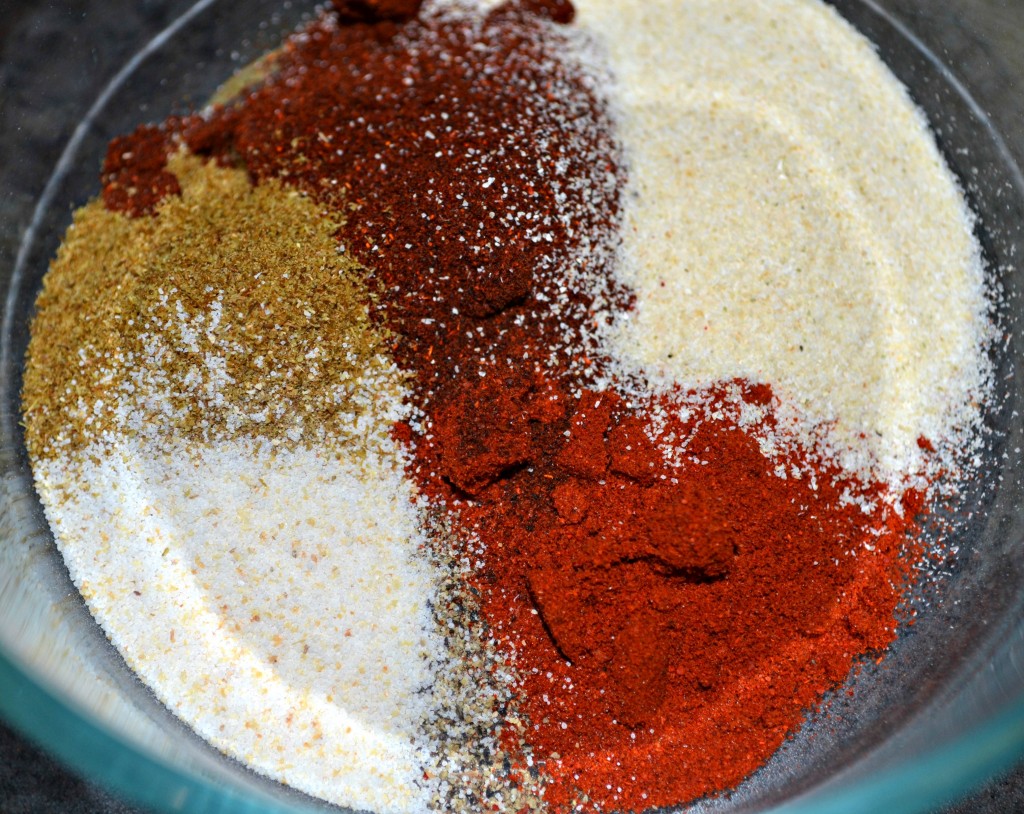 Once mixed, sprinkle (coating made the shrimp a bit too spicy – for most probably) the mixture on to the shrimp and skewer 'em right up.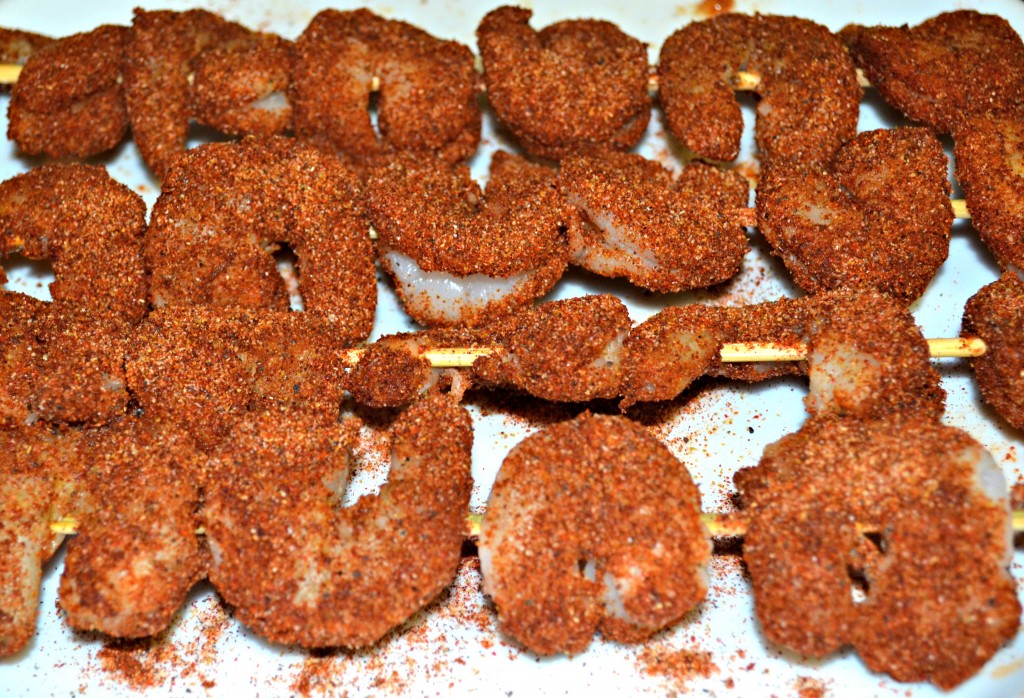 Place on the grill for about 1 1/2 to 2 minutes on each side, being careful not to over cook them. Then, take off the grill. Drizzle with your avocado-cilantro buttermilk dressing and enjoy!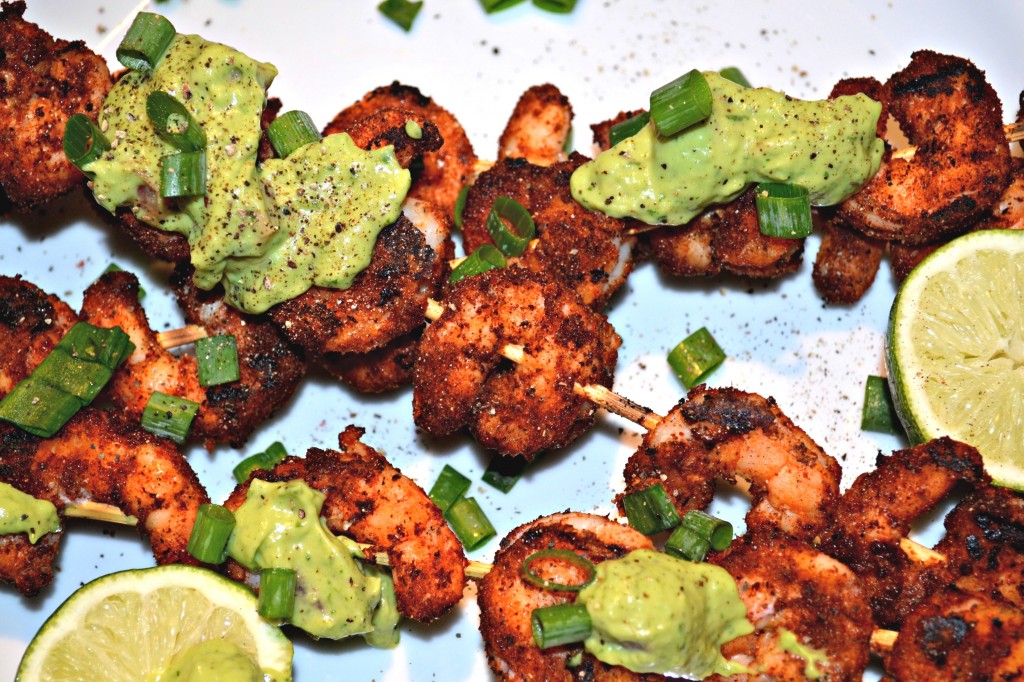 These little treasures are just begging for a cold corona – so grab a beer, and dig on in – these are truly a treat.
Cheers!