It's that time of year when we're scrambling to use up all of the fresh fruits, vegetables, herbs and bacon in your fridge. Right? Okay, I kid – bacon is a year-round thing for us, let's be serious. But hey, life is all about balance. So in our case, we balance our vegetables with bacon.
And this salad is the perfect everything-but-the-kitchen-sink salad because let's face it, anything drizzled with a creamy avocado-basil dressing is clearly going to be delicious (bacon included). And the key to any salad is the 'chopped' part – it maximizes flavor! A little bit of everything on each bite = winning. No other way to do it, folks. With that, let's get started on this summer treasure of a salad.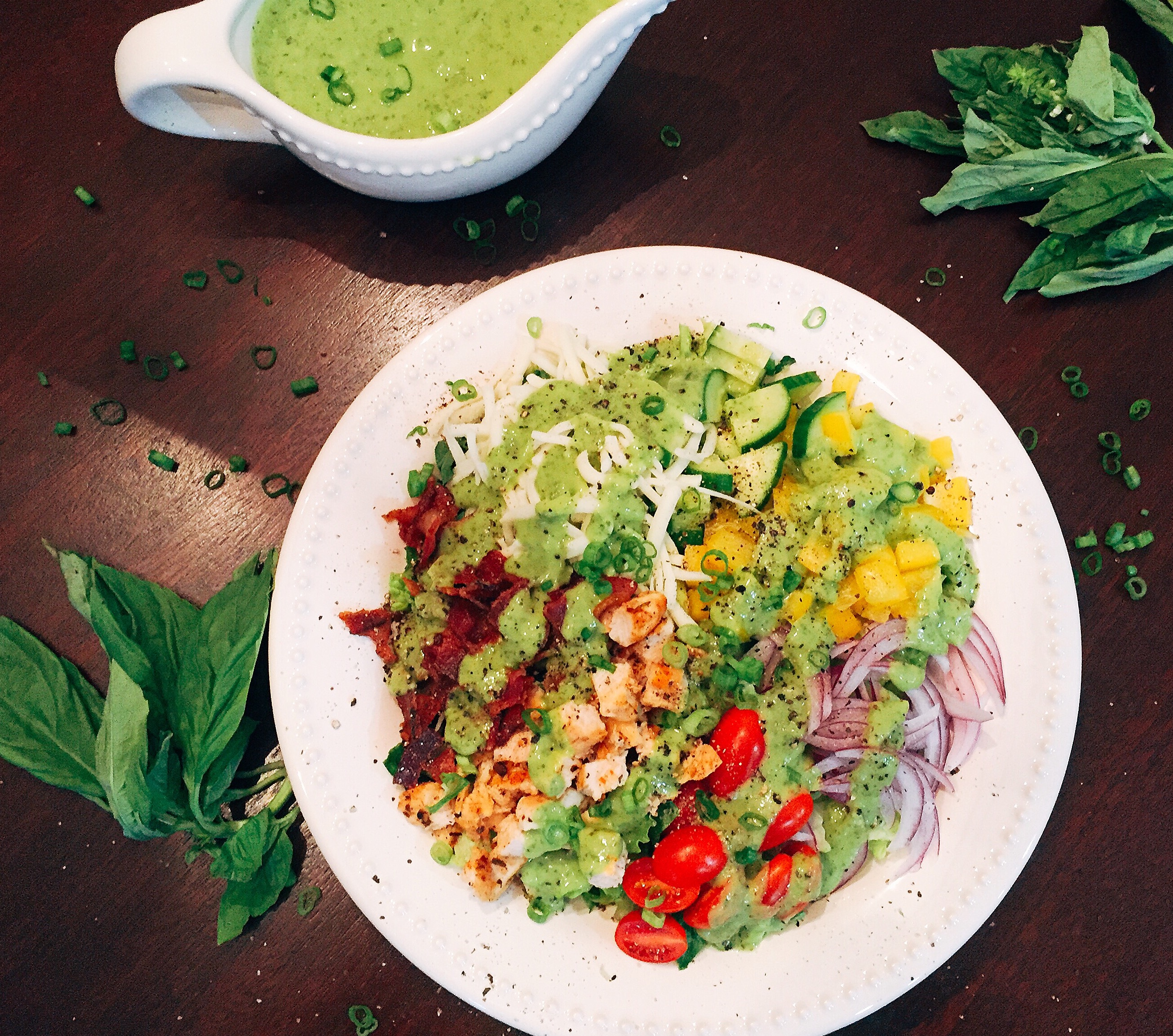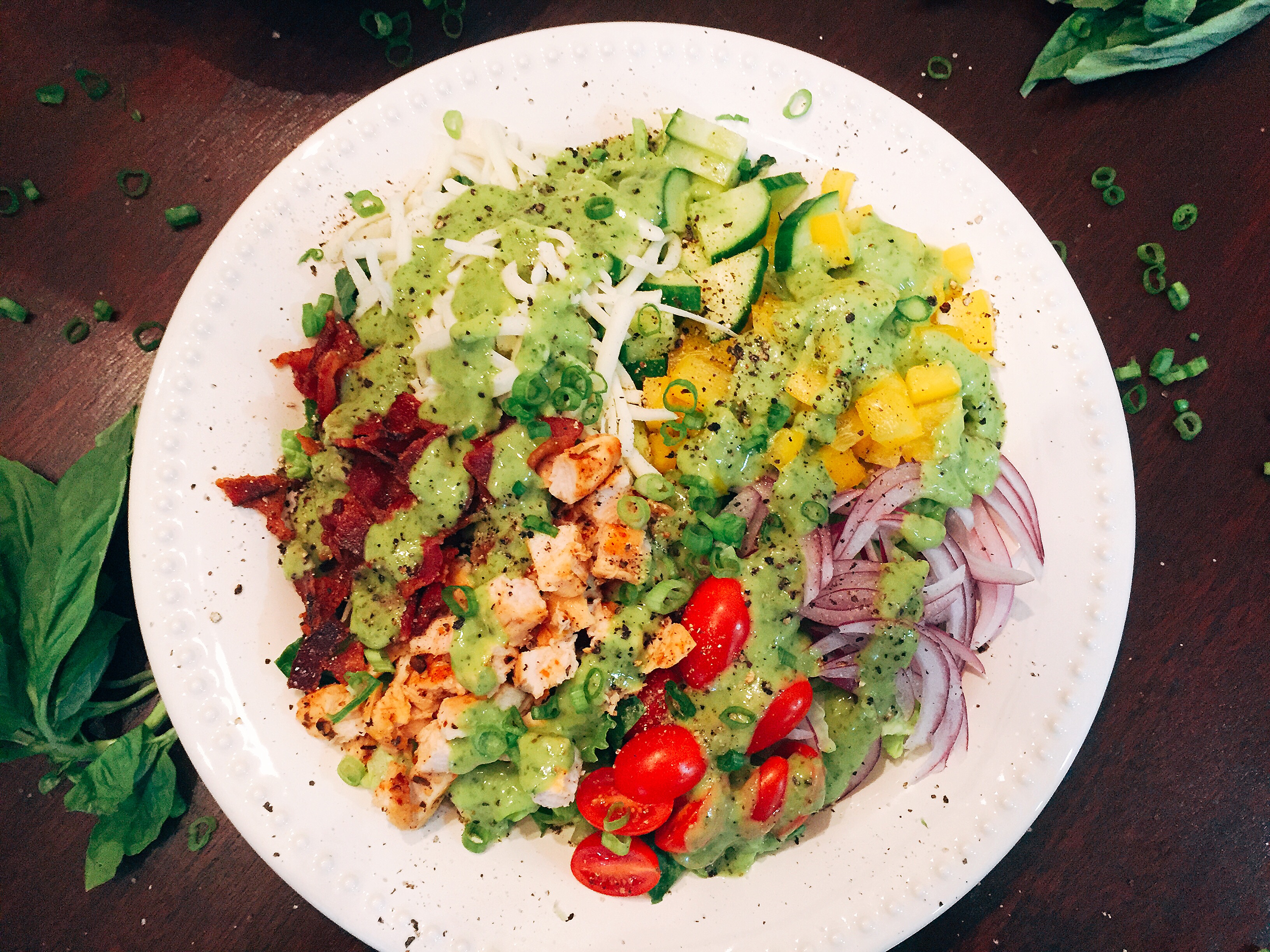 Chopped Chicken, Bacon and Mozzarella Salad (yield ~4 salads):
4 hearts of romaine, chopped
2 yellow bell peppers, diced
1 cup grape tomatoes, halved
1 cup English cucumber, diced
1 cup red onion, thinly sliced
1 cup fresh shredded mozzarella cheese
8 slices cooked bacon, crumbled
2 medium chicken breasts (seasoned), cooked and diced
Creamy Avocado-Basil Vinaigrette (yield: 1 1/2 cups dressing):
1 whole ripe avocado, pit removed
1/4 cup packed basil
2 medium garlic cloves
juice of 1 lime
3/4 cup olive oil
1/4 cup apple cider vinegar
salt and pepper to taste
First, let's get started with the creamy avocado-basil vinaigrette: in a food processor, combine the avocado, basil, garlic, lime juice, olive oil, apple cider vinegar, salt and pepper. Pulse on high until creamy and smooth. Set aside in the refrigerator until ready to use (can be stored in an airtight container for up to three days).
The next part is a bit more labor intensive (yet very simple) – but once the chopping and dicing is finished, there's a shining salad at the end of the tunnel. On top of the romaine, add your diced bell peppers, sliced grape tomatoes, diced English cucumber, sliced red onion, mozzarella, crumbled bacon and diced chicken (if plating separately, divide ingredients equally among the plates). Drizzle with your delicious creamy avocado-basil dressing, et voila! Chow time.
Cheers!