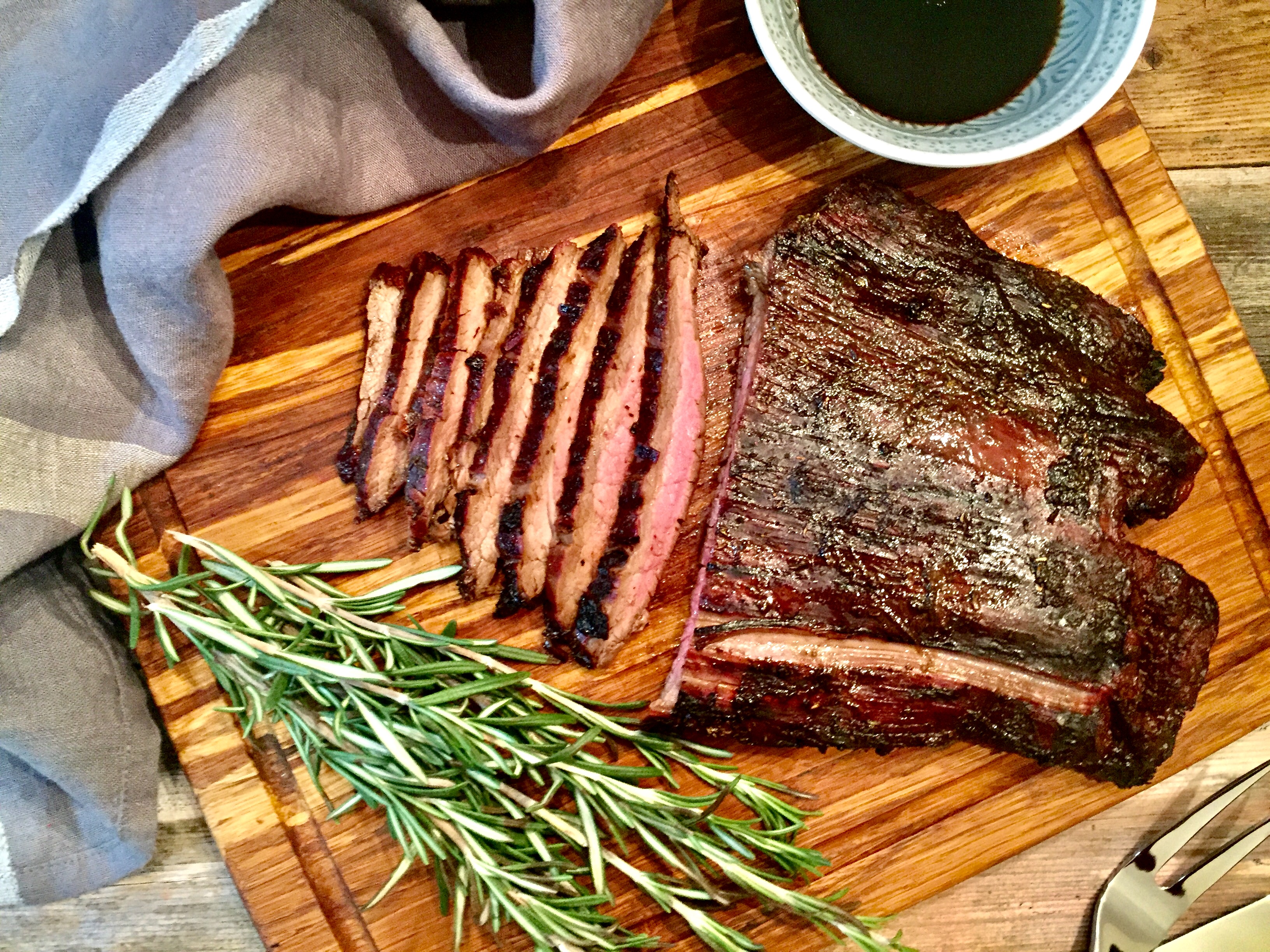 I literally make this all. the. time. It's so simple, and so flavorful. So of course it's on our regular menu rotation [duh, no-brainer].
And yet, I totally have a confession: It's never thought to blog about this beauteous recipe because it's just so easy. But, um, if I love easy recipes, I have no doubt that you do, too.
Because, well, easy recipes means making more time for everything else in this crazy thing we call life. Like drinking wine. Or re-filling your wine glass. Or shopping for wine. So if you ask me, this is really a win-win.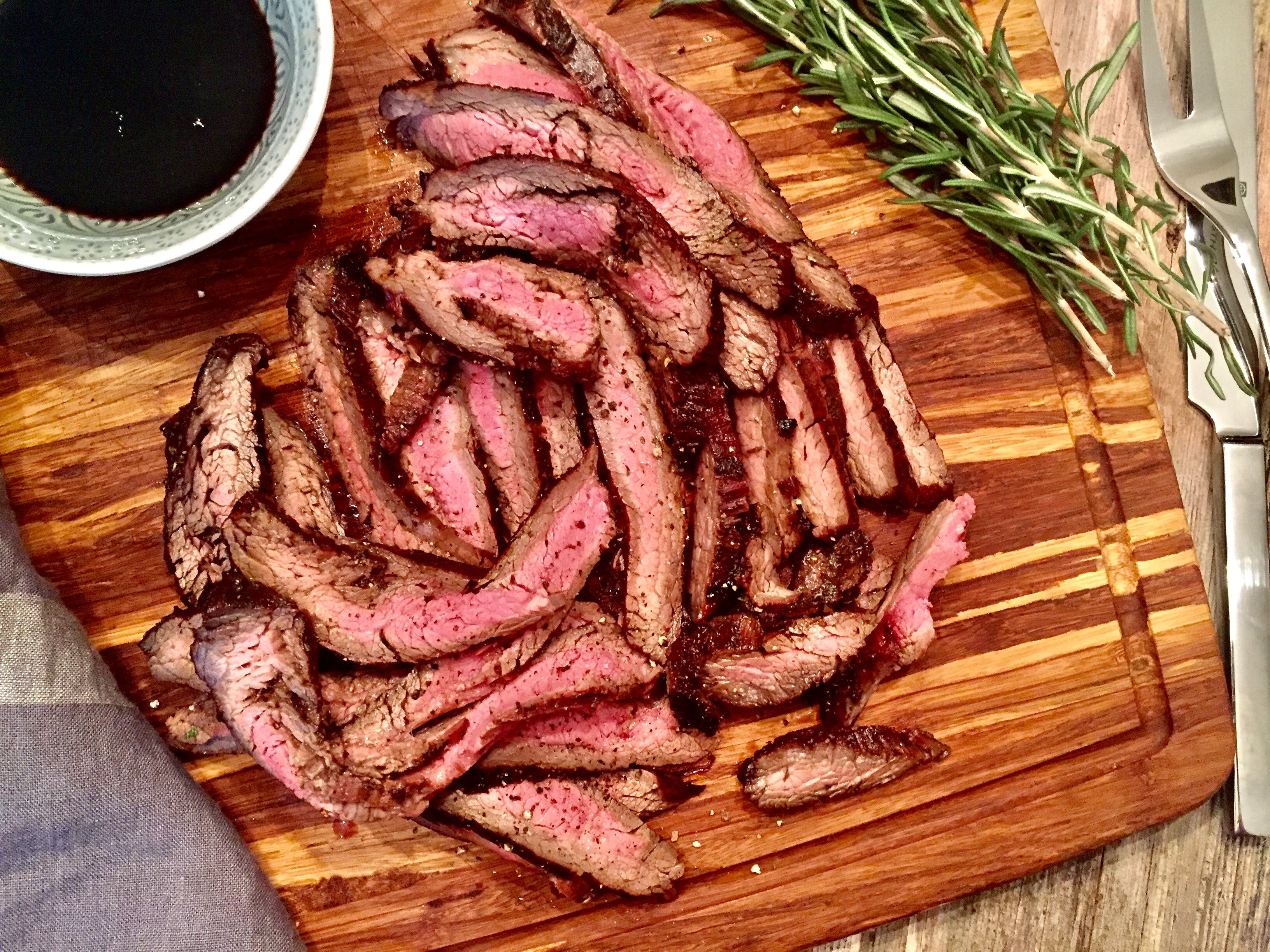 Oh, and by the way, did you notice there's not even a sauce to go with it? I know, it's bizarre. And there's only one explanation: this is so flavorful, it doesn't even need a sauce. Which comes directly from the mouth of a sauce-a-holic.
Like, remember that time I made a cheese sauce for cheese fritters? Because, well, cheese. And sauce. So take my word for it when I say this is just that good. Better yet – don't. Make it yourself, and you won't need to take my word!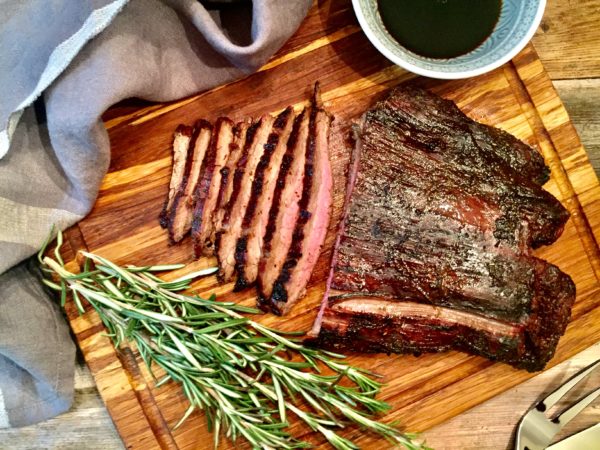 | | |
| --- | --- |
| | |
In a bowl, whisk together the balsamic vinegar, olive oil, dijon mustard, Worcestershire sauce, rosemary, oregano, onion powder, garlic salt, and ground pepper.

Place the flank steak in the ziploc bag. Pour the balsamic marinade into the bag, coating the steak with the marinade. Remove excess air from the bag and seal.

Let marinate for at least six hours (for best flavor) and up to 48 hours.

Preheat the grill to 400 degrees. Once hot, grill the steak for 5-6 minutes on each side for medium rare, or until the internal temperature reaches 145 degrees.

Remove from heat. Let stand for 5 minutes. Thinly slice the steak across the grain, Serve and enjoy!
Our wine choice: the 2011 Lauren Ashton Cellars Cuvee Mirabelle. With notes of pepper, smoke, and dark berries, this wine pairs perfectly with the balsamic flavors in the flank steak. Cheers!