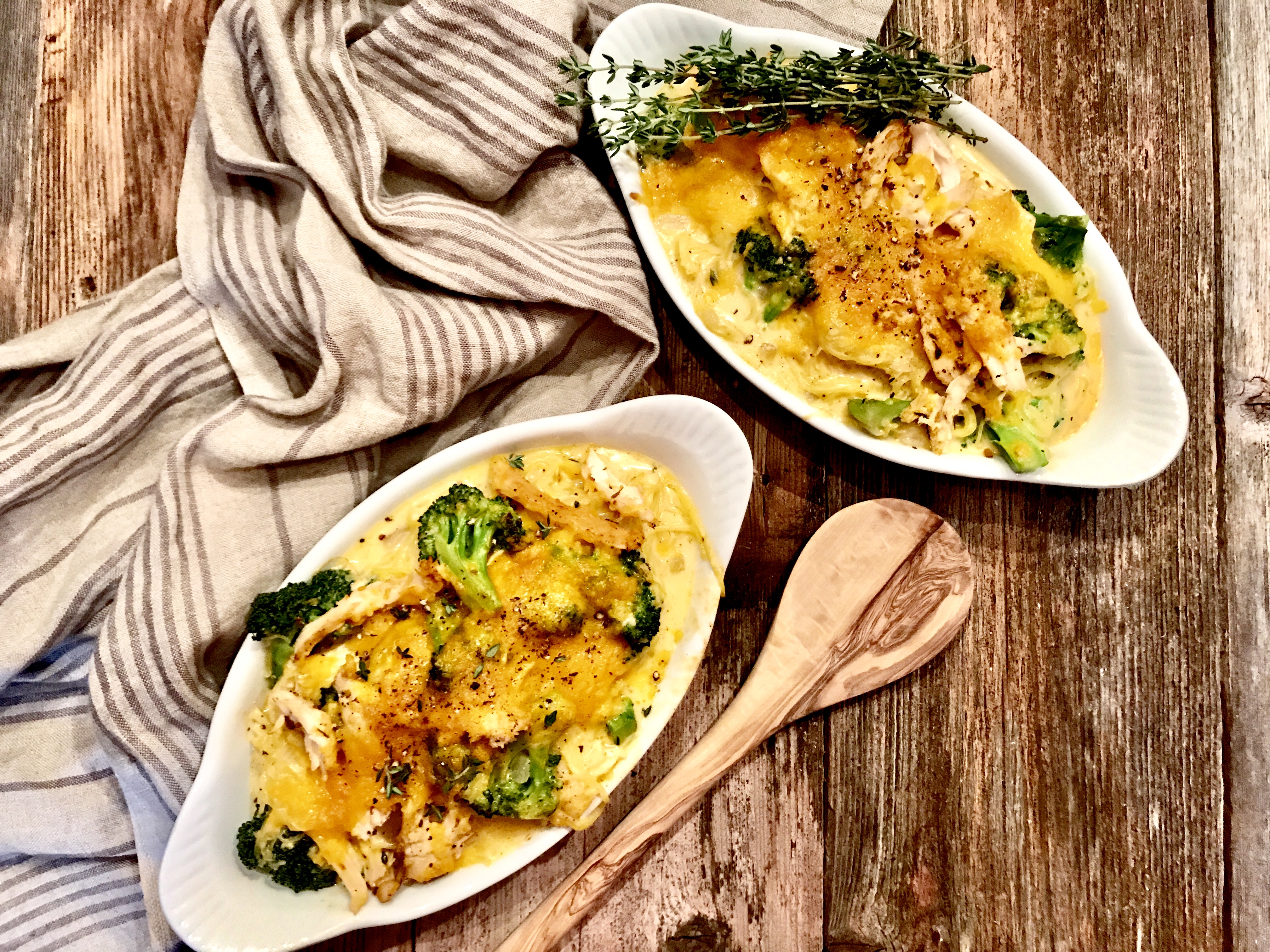 MY FRIENDS! This is everything. By everything, I mean my new favorite dinner. Ever. And that will hold true until my next new favorite dinner [as per usual]. But that's beside the point! The point is: these babies are DELICIOUS. Like, I wanted to eat dinner soooo slowly so that I could savor every bite. I know, I know, crazy lady status [#alldayerrday].
To be honest, I had no idea how they'd turn out… but wow, they did not disappoint. I mean, broccoli and cheddar would never let us down, right?  And honestly that's just the kind of commitment I look for in life… so let's just say I'll be making this weekly. At least.
Also, here's a real curve ball for you: one of my favorite soups of all time is broccoli and cheddar [And I'm kind of a self-proclaimed soup freak, so I know what I'm talking about here…], so it's probably no wonder I'm madly obsessed these spaghetti squash boats. I mean, it is total. comfort. food. And you don't even need to feel guilty about this! Spaghetti squash literally has so few calories, and so what there's cheese? Cheese is like protein… or something. Right? Good.
So can we talk about why this is so amazing? Pretty much there's this luscious cheddar cheese sauce [which, brb, going to drown in it now], and you just sorta toss the spaghetti squash, steamed broccoli, and shredded chicken in this ooey gooey cheese sauce. Place all of the deliciousness in little gratin dishes [or one big dish], and that's right, you guessed it: top these puppies with more cheddar cheese. Throw them underneath the broiler from a couple of minutes until the cheese turns golden brown and begins to bubble…. and voila. Heaven in a bowl.
| | |
| --- | --- |
| | |
Preheat your oven to 425 degrees. In a large pyrex pan (or roasting pan), place your spaghetti squash flesh side-up. Drizzle one tablespoon of olive oil over both halves, and season with salt and pepper.

Roast the spaghetti squash for 45 minutes. Once finished roasting, remove the squash from the oven and let cool.

While the spaghetti squash is roasting, place 1/2 cup chicken broth in a large saute pan over medium heat. Add the broccoli to the pan, and cover. Steam until the broccoli is bright green and tender, about 8-10 minutes. Remove from heat and set aside.

In a medium sauce pan, add two tablespoons of butter. Melt over medium heat. Add the minced shallot and garlic, and cook 3-4 minutes. Add the flour, and cook for an additional 1-2 minutes, stirring constantly.

Whisk in the milk. Let simmer until it begins to thicken, about 4-5 minutes. Add 12 oz. of grated cheddar cheese. Season to taste with salt and pepper.

Once the spaghetti squash has cooled, scrape out the flesh and place in large pan (or bowl). Add the steamed broccoli and shredded chicken. Pour the cheese sauce over top, and mix well.

Turn on the broiler. Place the spaghetti squash mixture into gratin dishes, or one large gratin dish. Top with remaining cheddar cheese.

Place the gratin dishes in the oven under the broiler. Broil for 2-3 minutes (watching closely to ensure they don't burn), until the cheese is golden-brown and bubbly. Serve hot, and EAT!
Our wine choice: the 2013 Au Contraire Russian River Valley Chardonnay. This well-balanced, white has plenty of lemony and floral notes, followed by creamy, rich finish and a hint of spice. A beautiful white to enjoy with this delicious dish. Cheers!