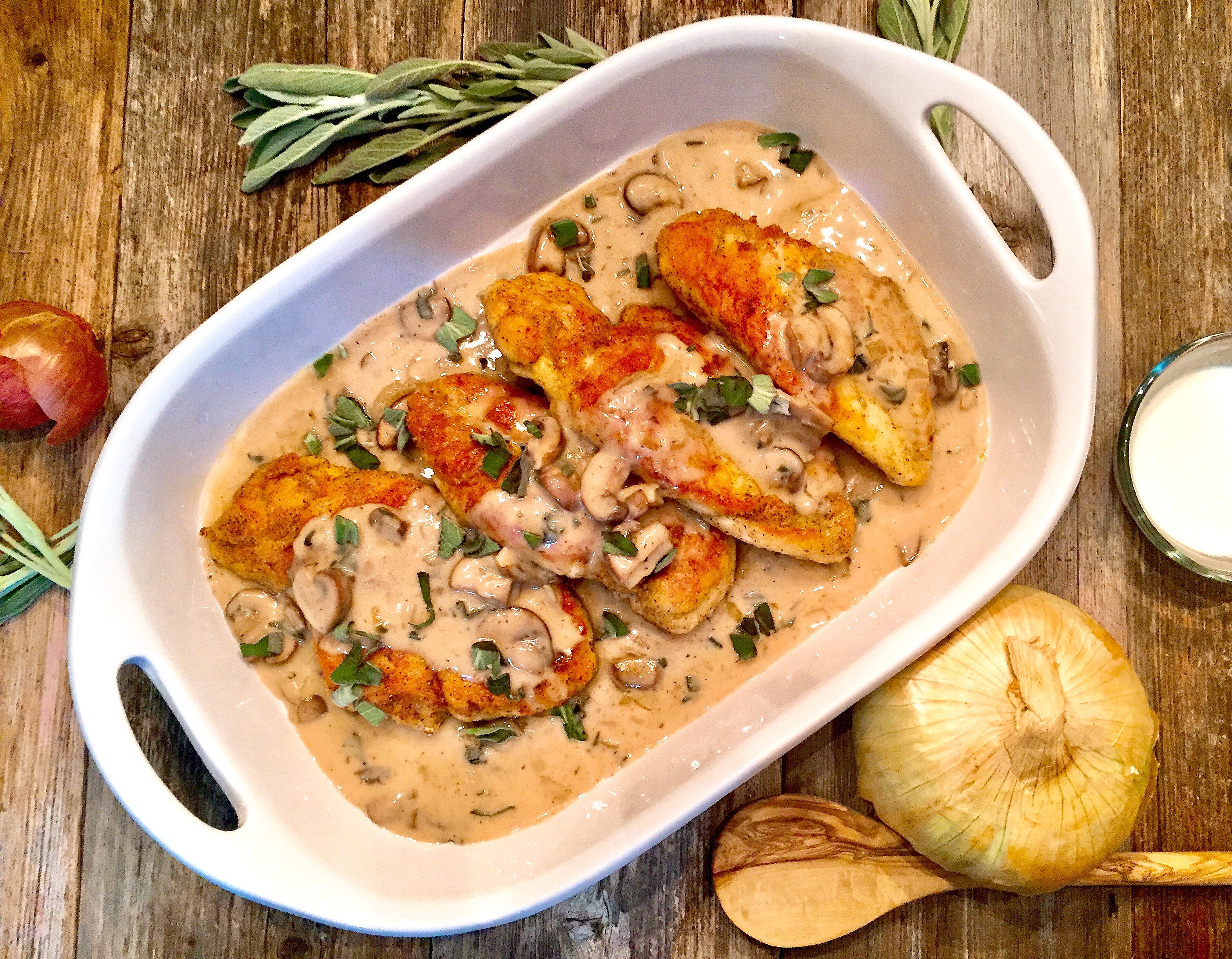 So I could drink the Marsala wine sauce… but don't be like me. Put the sauce on your chicken. Because it's the right thing to do. You might choose to use an inappropriate amount of sauce on your chicken – and that's okay. This is a judgment-free zone.
This is actually one of my favorite weeknight dinners – and it always takes me back to my childhood. My mom routinely made Chicken Marsala growing up, and Marsala wine just takes like my more youthful years. Yes, wine reminds me of my childhood. Again, judgment-free zone (this should be reciprocal).
But aside from being delicious, it has all the fall feels. Now let's be clear: I make this year-round, and choose to completely ignore the unbefitting nature of making this is the summertime, because it's just. that. good. BUT, if you're feeling at all uncomfortable about ignoring mother nature's clock, the good news is that it's completely acceptable to make in these wintry months.
And for whatever it's worth, it's pretty hard to screw up this recipe. I pretty much eye everything these days because I've been making this for so long- and it always turns out just as tasty.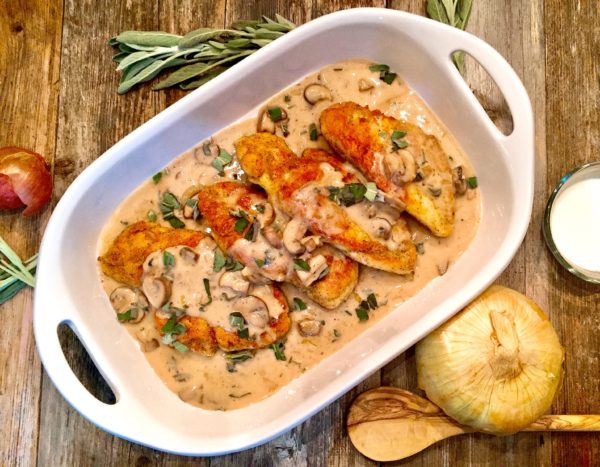 | | |
| --- | --- |
| | |
Place the pounded chicken breasts in a large ziplock bad. Pour in the flour, 1 teaspoon of salt, and 1 teaspoon of pepper (leaving the remaining salt and pepper to season the Marsala wine sauce). Shake well, until the chicken breasts are coated. Set aside.

In a large sauce pan, heat 1 tablespoon of olive oil and 1 tablespoon of butter over medium heat. Once melted, add your shallot. Cook for 5-7 minutes, or until it starts to turn golden-brown.

Add your sage and mushrooms to the sauce pan, cooking for an additional 8-10 minutes, or until the mushrooms have cooked through.

Sprinkle your tablespoon of flour over the mushroom mixture, and cook for 1 minute.

Deglaze the pan with the Marsala wine. Cook for an additional minute.

Add the chicken broth, heavy cream, and lemon juice. Season with your remaining teaspoon of salt and pepper. Let thicken and simmer on low while we cook the chicken.

In a large saute pan, heat your remaining tablespoon of olive oil and butter over medium heat. Once hot, add the chicken breasts and sear for 6-8 minutes on each side, or until golden-brown and cooked through (165 degrees).

Removed chicken from heat, top with Marsala wine sauce, and enjoy!
Our wine choice: A California Pinot Noir -- fuller bodied pinot but light enough to complement the chicken rather than being overpowering. The Belle Gloss Meiomi Pinot Noir from Sonoma, California is an excellent choice!