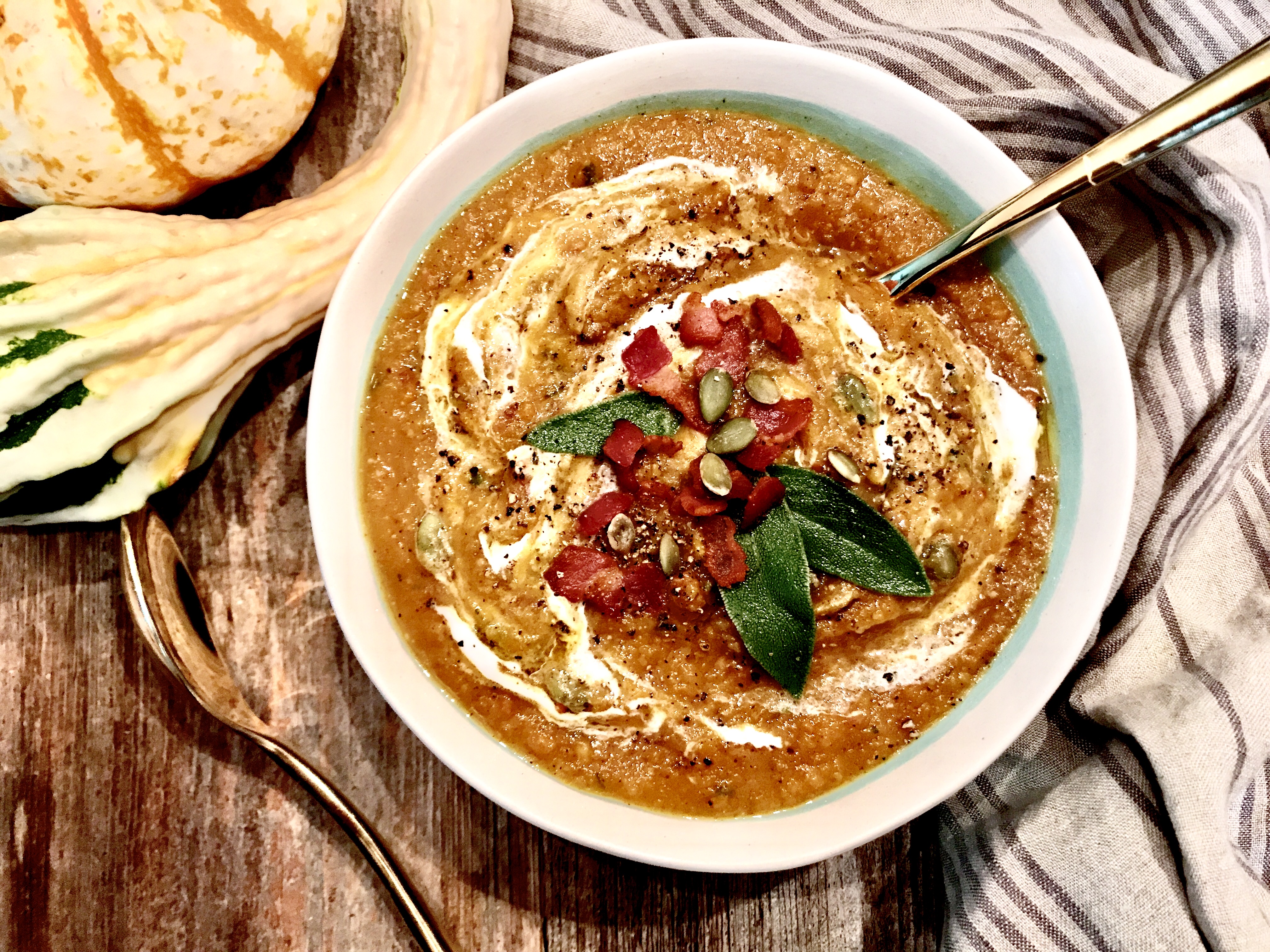 So rewind probably seven or eight years ago, and I had Indian food for the first time [I know, so uncultured]. I can't even remember what it was about the dinner, but I swore off curry for years [thinking back, I'm legit convinced it didn't even have curry in it — not to mention, still regretting all of those years of missing out]. And honestly, I'm not even a picky eater to begin with…. let's just say, I pretty much love all food, and I can assure you it loves my thighs right back!
When I met the sous chef, he expanded my food culture by leaps and bounds [Afghan, Indian — you name it] — which I've always found ironic, because he's definitely not the cook in the family. But in terms of trying new foods, he certainly isn't shy. And my goodness, has he made me fall in love with Indian. Restaurant after restaurant. Time and again.
We actually try and take a trip to Mexico every year [you know, sitting on beach for a few days does the soul good] — except the sous chef swears I'm a total snob about where we go [I have three requirements: good beach, good food, good wine. Totally reasonable if you ask me.]. And the last place we went had fantastic food, and our favorite was Indian. By leaps and bounds. And we probably ate there an inappropriate amount of times given how long we were there for [let's just say I'm friends with our server on Facebook…] [also, p.s. we're going back in February, and I swear it's secretly for the Indian]…
So last winter, a friend sent me a recipe for curried butternut squash soup, which I've been meaning to make for sometime now because 1. I adore butternut squash, and 2. found the combination of curry very intriguing. This is probably a bastardized version of any curried soup, but I promise you this: it was ah-mazing. I know, I know. Most people don't really put sage and bacon in the curry mix, but this was absolutely delicious [consider it my-sorta-take on curried butternut squash soup].
But trust me, don't shy away, this is worth every second. Also, don't take my word for it, give it a go!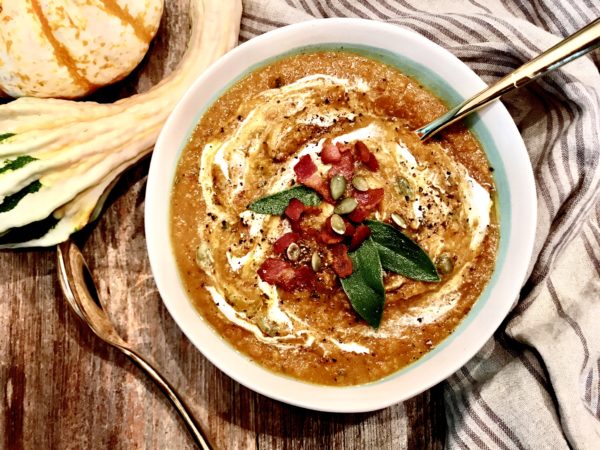 | | |
| --- | --- |
| | |
Preheat the oven to 400 degrees. Evenly spread the butternut squash and carrots on a baking sheet (or two, if needed). Drizzle with olive oil, and season with salt and pepper. Roast for 30 minutes, until tender.

In a large stock pot, cook the bacon bits until brown and crispy, about 7-8 minutes. Remove from heat and set aside.

Add the onion to the bacon fat, and saute until cooked through and the onion begins to brown, about 8-10 minutes. Add the garlic and sage, and cook for an additional 1-2 minutes.

Add the chicken stock and chicken bouillon to the pot, scraping up any brown bits. Add the curry powder, ground cumin, and ground cayenne pepper. Let simmer on low for 12-15 minutes.

Return the bacon to the pot (reserve several teaspoons for garnish, if desired). Carefully transfer the roasted butternut squash and carrots to the pot. Using an immersion blender, blend the soup until smooth.

If the soup is too thick, slowly add additional chicken stock until the desired consistency is reached. Season to taste with salt and pepper. Serve hot, and enjoy!
Our wine choice: the 2013 Shoofly Yarra Valley Pinot Noir. A great balance with the spicy, full-flavored soup -- this red is packed with ripe fruit flavors, with a touch of vanilla and spice. Cheers!