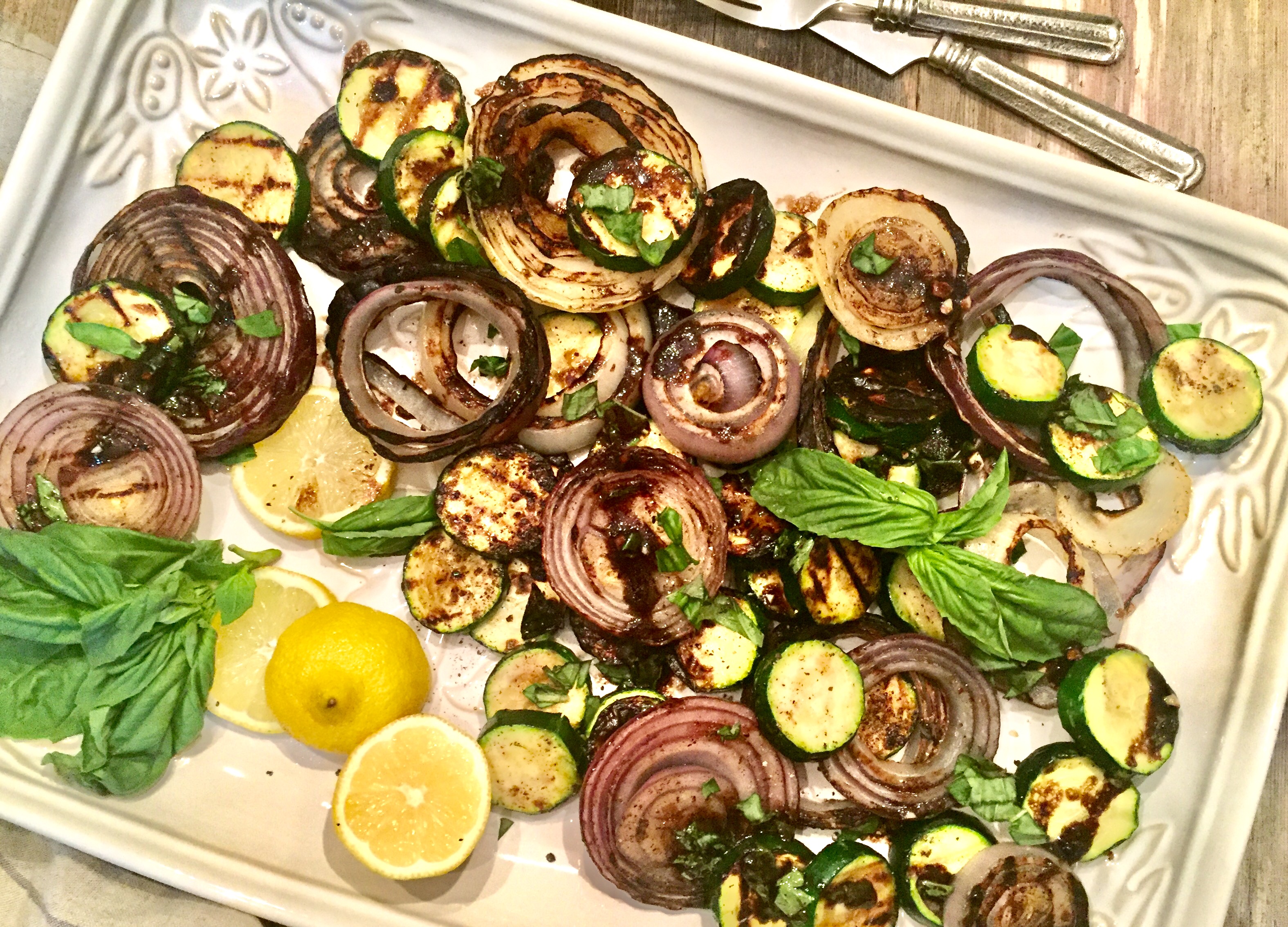 I don't know about you, but I'm still trying to grasp that it's already March. It feels like we were literally just carving pumpkins and making gingerbread waffles. And yet, here we are, getting our vegetable gardens prepped and dusting off our grills.
So, the sous chef is a bit of a grill fanatic and loves smoking meat. We currently have two grills – one charcoal, one gas – and he is absolutely convinced we need a third. Yes, three grills. Because apparently, the charcoal grill doesn't smoke sufficiently [it totally does, he makes a killer smoked brisket], even though he uses a smokenator something or other… which smokes meat. But here we are, shopping for a legit smoker. Boys and their toys, I tell ya.
I'm not hating or anything, because I really do love when he grills. Then my only job is drinking wine. And there aren't any dishes. See where this is going? Exactly: only good places. And as spring pokes its head out from around the corner, I thought some beauteous grilled recipes would be perfectly appropriate.
And let me just say, this is so so good. The smoked balsamic vinaigrette is everythingggg. I'm of course a sauce freak and totally partial, but it makes this side dish. Oh, and the vinaigrette is packed with fresh basil… YASSSSS. Love basil. And sauce. So… yeah, here we are. A front row seat to sauce heaven. And don't be shy, the leftover vinaigrette is perfect for any salad. Also, we grilled these babies on our charcoal grill, which gives the vegetables incredible flavor on their own.
So with warmer days ahead, this is a perfect recipe to motivate you to dust off the old grill, fire it up, and whip up this gorgeous side dish.
| | |
| --- | --- |
| | |
Preheat your grill to 400 degrees. Slice the zucchini into 1/2 inch rounds. Peel and slice the onions into 1/2 inch rounds. [Optional: for ease of grilling, skewer the zucchini so the rounds lay flat, skin through skin.]

Drizzle two tablespoons of olive oil on the zucchini and onion. Season with salt and pepper.

In a bowl, whisk together the remaining 4 tablespoons of olive oil, smoked balsamic vinegar, garlic, dijon mustard, basil, lemon juice, and lemon zest. Season to taste with salt and pepper. Set aside.

Once the grill has preheated, grill the onions and zucchini for 6-8 minutes on each side, until they begin to char and are cooked through.

Drizzle with the smoked balsamic vinaigrette, and enjoy!