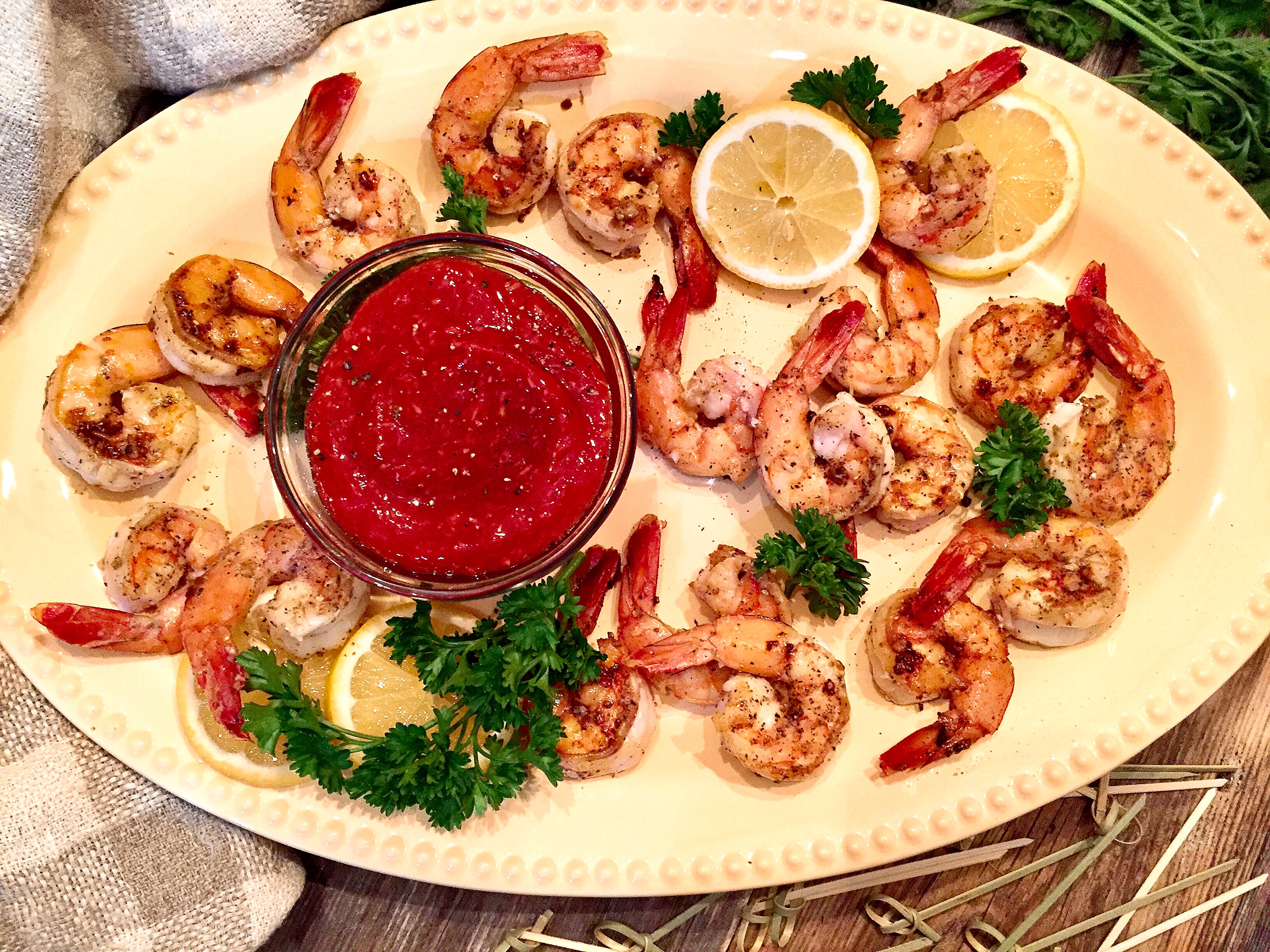 Hiiiii….. So glad you're here. Because, um, enter the most delicious little nuggets of savory goodness (i.e. shrimp cocktail… my fave) you'll ever meet. I mean, seriously. The sous chef will totally vouch for me here. These are hands down, delicious.
And I gotta be honest: we love this recipe in particular because of how the shrimp are prepared. I don't make much of a secret about boiled food being my arch-nemesis. It's like our dog and the vacuum cleaner. They just can't tango. And I don't tango with boiled food. There's just too many delicious ways to prepare food, and life is too short for boiling [it's kind of how I think about drinks: life is too short to opt for anything but wine. Okay…. maybe coffee. Maybe. But wine always.].
Not to mention, shrimp + garlic + white wine + butter = heavenly. Throw in cocktail sauce, and you've reached pure bliss. Because let's be clear: anything with a condiment is instantly better, duh [oh, p.s. feel free to double the cocktail sauce recipe. Don't be shy]. And searing these puppies up gives them great color, and of course flavor.
And my friends, the best part is being able to make these in advance. Entertaining, and want a totally delicious appetizer? Make these the night before, and free up your time to worry about more important things, like dinner and drinking wine with your guests. It literally just doesn't get better than that.
But don't take my word for it. Test these babies out for yourself! Enjoy!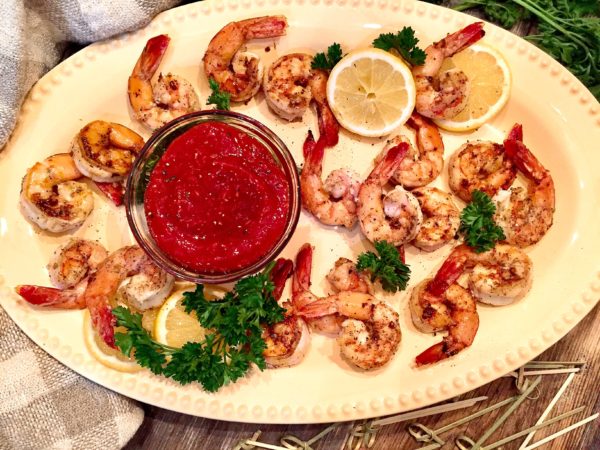 | | |
| --- | --- |
| | |
Season the shrimp with salt and pepper. In a large saute pan over medium heat, add your butter and garlic, sauteing for 2-3 minutes. Deglaze the pan with white wine, and let simmer an additional minute.

In a single layer (batches, if needed), cook the shrimp for 3-4 minutes on each side, until the bottom half is opaque and cooked through. Flip the shrimp over and repeat. Remove from heat and refrigerate for at least an hour, and up to 24 hours before serving.

For the sauce, combine the ketchup, horseradish, Worcestershire sauce, lemon juice, and pepper. Mix well and refrigerate for up to 24 hours. Serve with the shrimp and enjoy!
Our choice of drink: Canella Rosé Spumante NV. Because the next best thing to wine is of course champagne. And this rose prosecco isn't sweet, rather refreshingly zesty with bright cherry and orange flavors. An excellent choice to pair with this delicious shrimp. Cheers!