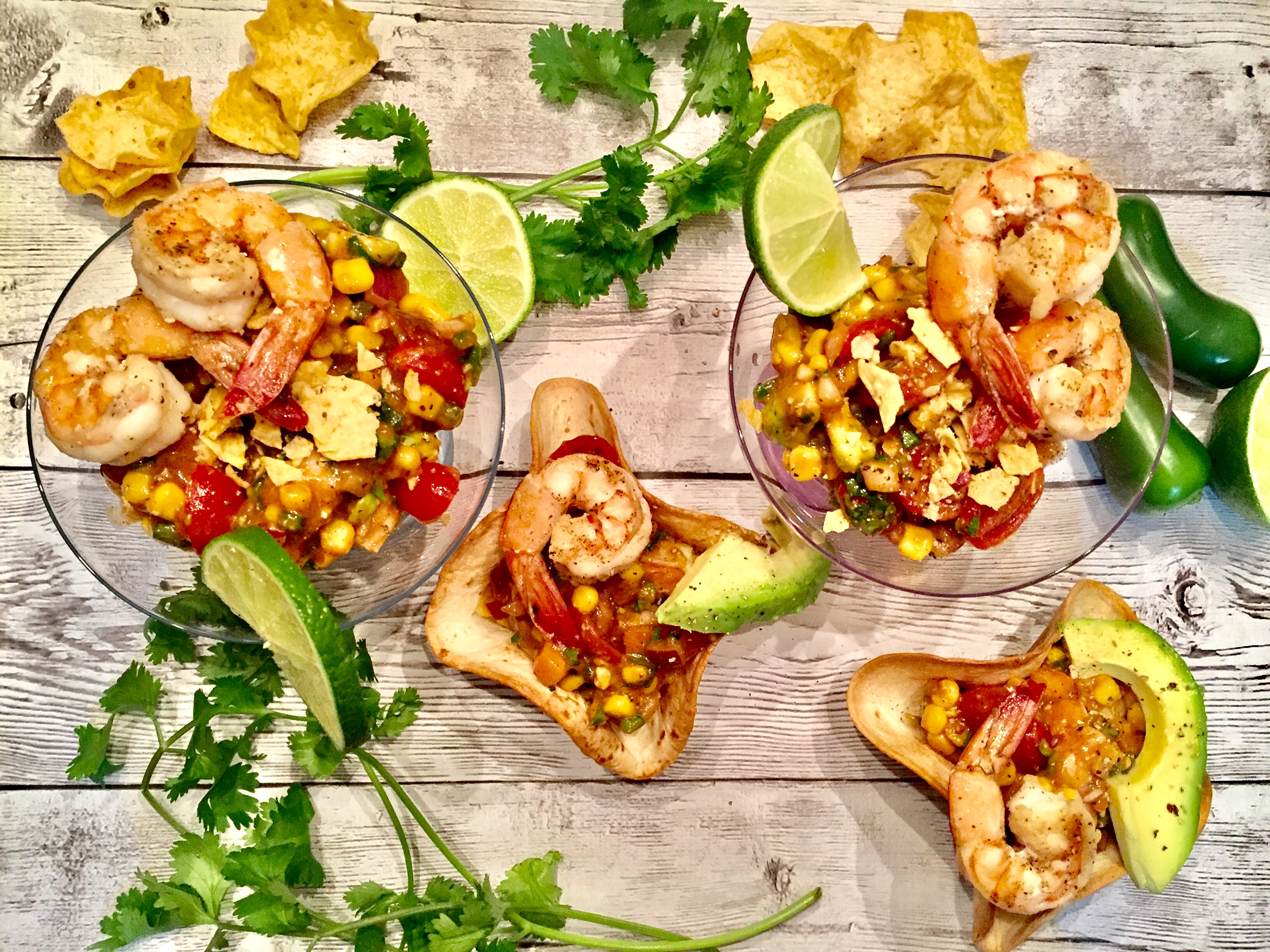 Good news, my friends. This recipe is totally doable for your 2017 New Year's resolutions… to eat everything delicious under the sun – that's your resolution, right? See, we're best friends already, 'cause that's mine, too, and we're off to a pretty good start.
But, if you're totally into nonsensical resolutions to eat like, healthy or something, this pretty much fits the bill, too (purely by chance). So you're in luck. Either way, I think we can still be besties. *phew*
So the sous chef recently said he wanted to have shrimp for dinner every. single. night. I'm not 100% confident where his wild ideas come from… he claims it's because he's "eating healthy" or something crazy like that.
And I know, maybe eating healthy isn't completely ridiculous (from time to time) – but not the shrimp-for-dinner-seven-days-a-week, that's just cray – and let's be honest, no blog has purely shrimp recipes on it, and the blog is the priority here, duh.
But then he comes home, and proceeds to eat handfuls of potato chips, while explaining to me "how healthy shrimp are." Thanks, babe, for that educational lesson. Reallyyyy taking to heart where you're coming from on that one 😉
But… credit given – at least he's coming from the right place. And if you take out the potato chips, roast beef subs, and cup cakes, I think he might be on to something!
Okay, now that I've probably used up my quota of space that you're going to be paying attention – if you give me 30 more seconds – I need to actually tell you how delicious this ceviche really is. It's smoky, spicy and full of shrimp goodness. It's a perfect appetizer (though the sous chef and I literally had this for dinner), and it will not let you down! If nothing else, take my word for it – that is, until you try it for yourself!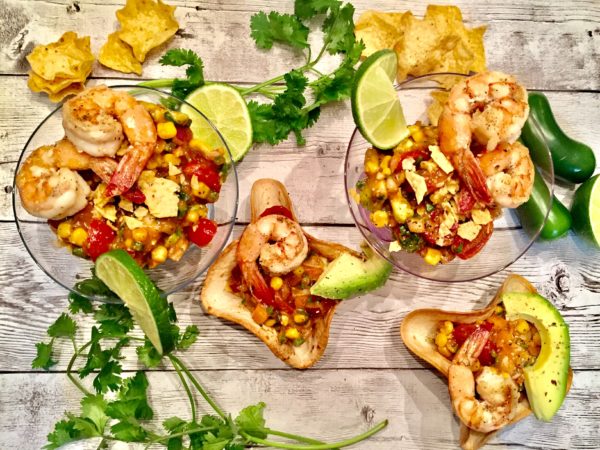 | | |
| --- | --- |
| | |
Season the shrimp with salt and pepper. Heat olive oil in a large pan over medium heat. Add 1 clove of minced garlic. Once hot, add the shrimp, searing on each side for about 3 minutes, until opaque and cooked through. Remove from heat and cool in the refrigerator.

In a medium mixing bowl, combine remaining 3 cloves of minced garlic, ketchup, adobo sauce, and lime juice. Season with salt and pepper to taste. Mix until combined. Set aside and let cool in the refrigerator.

In a large mixing bowl, add the avocado, grape tomatoes, corn, jalapeno, bell pepper, red onion, cilantro, and green onion. Toss to combine.

Once the shrimp have cooled, chop into thirds. Add to the vegetables in the large mixing bowl. Toss the shrimp and vegetables with your ketchup-adobo sauce mixture.

Serve with tortilla chips, and enjoy!
Our wine pairing choice: the 2006 Hayman & Hill Santa Lucia Highlands Pinot Noir. I grappled with white or red - but with the tomato-based ceviche sauce and spiciness of the dish - this was the perfect fit. It's light enough not to overpower this, and has peppery and smoky notes to balance the ceviche perfectly. Cheers!