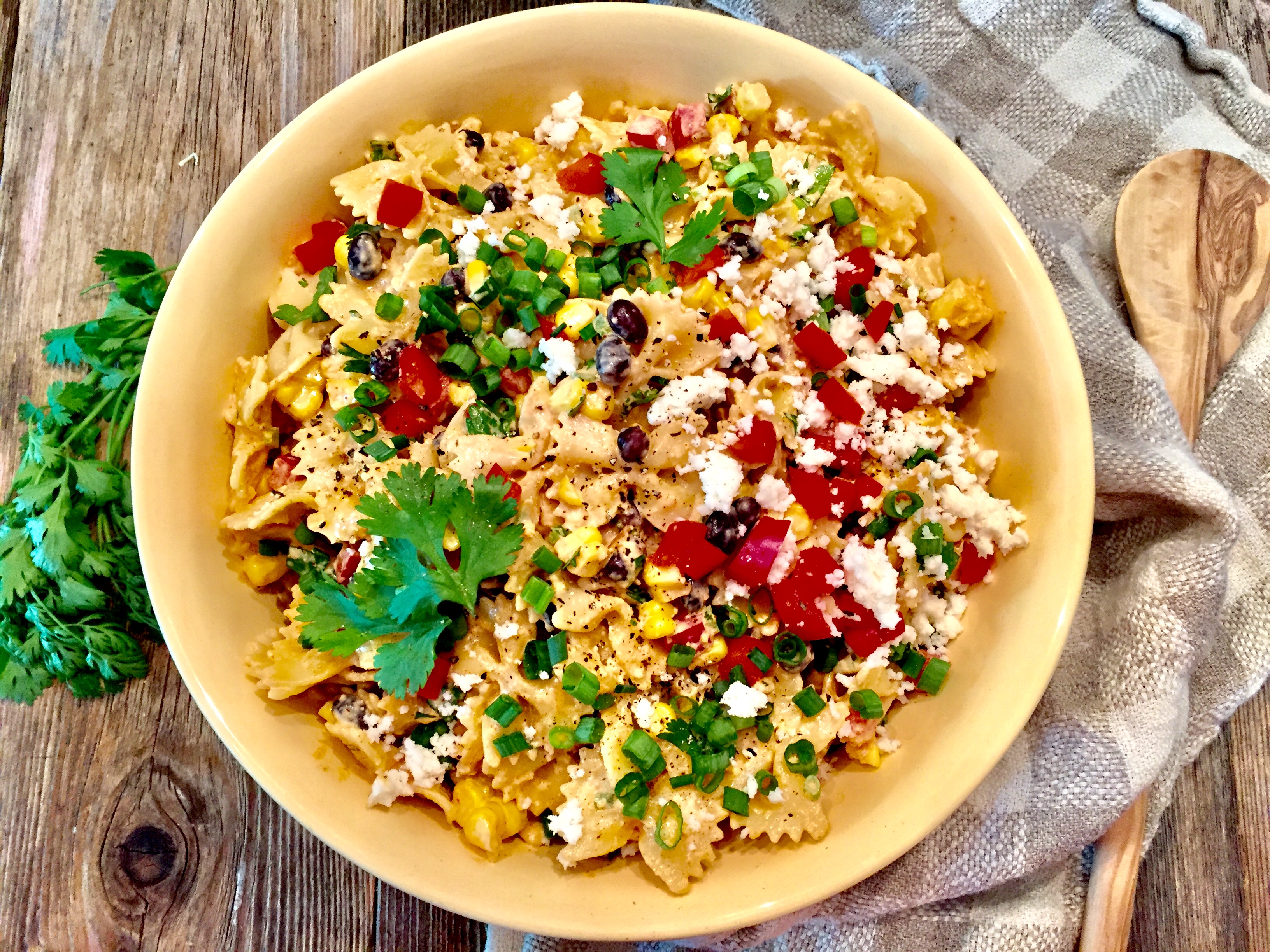 Frankly, I may be biased – and have a mildly unhealthy addiction to tex-mex food [which, I'm totally okay with, for the record] – but this pasta salad is basically the QUEEN of pasta salads. Because let's just say that the dressing we tossed this baby in made all my sauce dreams come true. Sauce royalty, no questions asked. Creamy, smoky, spicy – can you say heavenly?
And c'mon. It is really, really tough to go wrong with pasta. If you do… OH WAIT. You can't. So we kind of have that going for us, too. Also, since bacon is l.y.f.e., you'll find plenty of bits of salty, bacon-y goodness in this baby.
One other quick deet: the sous chef had to go shopping alone this weekend [yes, GASP], and I maybe/sorta tremble at the thought [j.k. babe, love you]. No, but actually, I went over the list with a fine tooth comb, because I'm pretty much neurotic about 99.9% of things in life generally. And of course avocados are on the list – but I failed to specify that they needed to pretty much be ripe, ready to go. Which, let's be clear: this is basically evidence for why neuroticism is totally necessary.
Anyway, long story short, we have avocados that are basically rocks, and will probably ripen by December [kidding, we'll be good by Tuesday] – so while we didn't throw any in this pasta salad, they'd be a great addition.
Now, while you may think this is a seriously great side dish for any barbecue this summer, I'm warning you: you may just want to keep it all to yourself. But for real, gotta run [not literally, I don't do weird things like that], I mean to the corner so I can go finish my bowl of pasta salad. BYEEEE.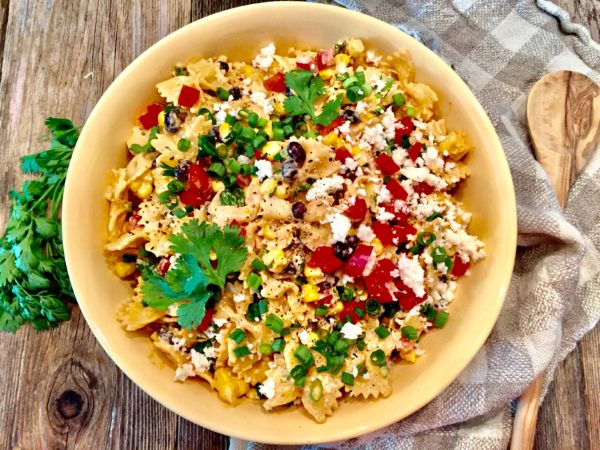 | | |
| --- | --- |
| | |
In a large bowl, combine the cooled farfalle pasta, bacon, corn, black beans, bell pepper, jalapeno, cilantro, green onion, and queso fresco.

In a medium bowl, whisk together the mayonnaise, sour cream, lime juice, sriracha sauce, minced garlic, ancho chili powder, ground cumin, smoked paprika, garlic salt, and pepper.

Pour the dressing on the pasta salad, tossing until combined. Enjoy!