Can we just freeze time and keep fall around forever? And never stop wearing adorable boots and scarves while frolicking in the leaves and taking in the cool, crisp air? Oh, and have excuses to make delicious autumn dishes for eternity? If you can make that happen, we'll be besties for life. No questions asked.
In that spirit, I bring to you these delicious little nuggets of butternut squash. My mother-in-law made this as a side dish for Thanksgiving, and I knew I had to share it with you. It's so simple, and yet so good. Easy-peasy side for a weeknight dinner – and packed with classic fall ingredients (YES, PLEASE). Serve with wine – er, a main course, if desired. But wine, most importantly. Cheers!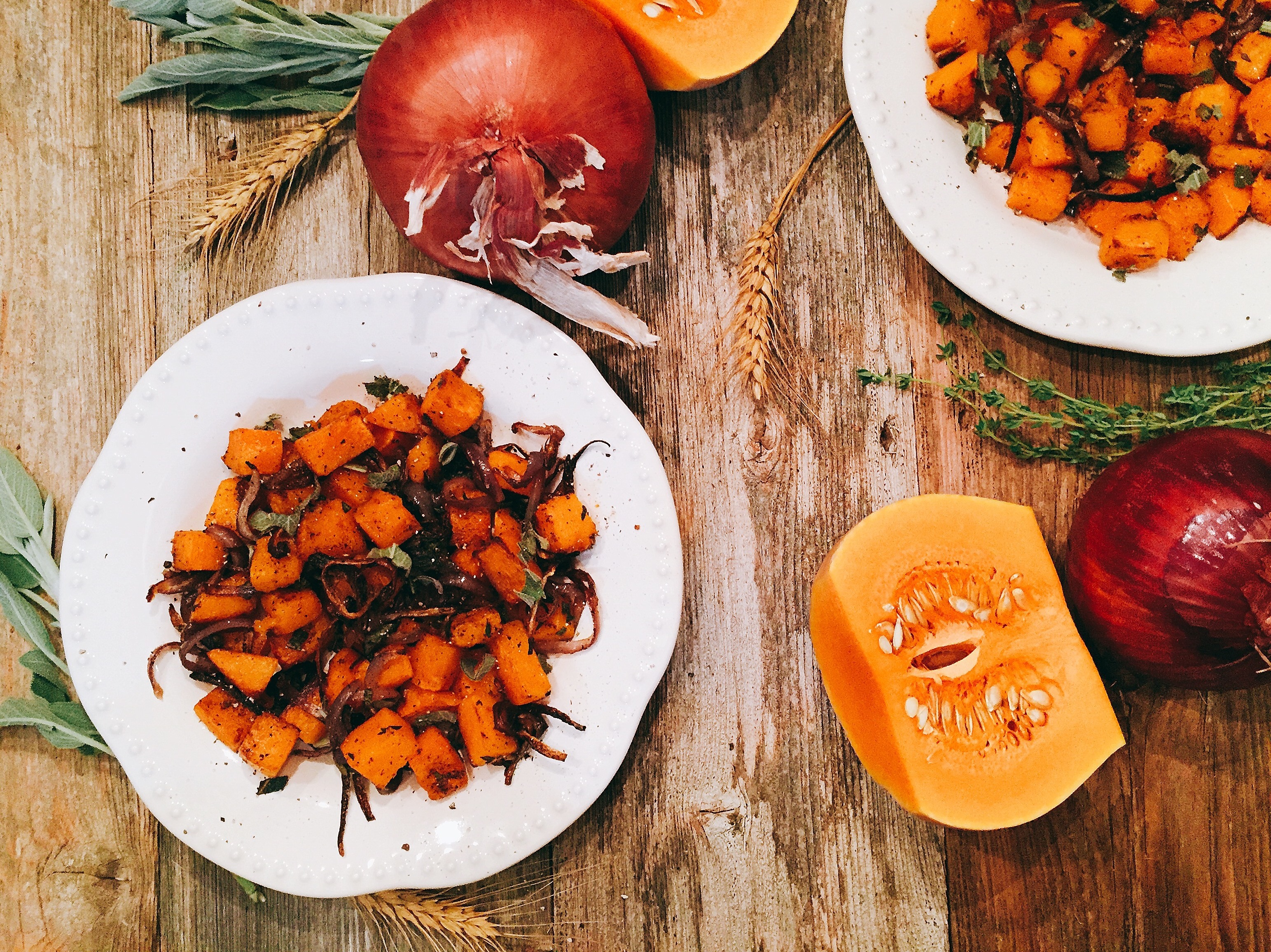 Roasted Butternut Squash with Red Onion and Sage:
1 butternut squash, peeled and cubed
1 red onion, thinly sliced
2 tablespoons olive oil
2 tablespoons fresh sage, chopped
1 teaspoon fresh thyme
1/2 teaspoon ground cayenne pepper
Salt and pepper to taste
Preheat your oven to 425 degrees.
Evenly spread the cubed butternut squash and sliced red onion in a large glass plan. Drizzle with olive oil. Sprinkle with the sage, thyme, cayenne, salt, and pepper.
Once the oven has preheated, place the glass pan in the oven and roast for 35-45 minutes, or until the squash begins to brown and the vegetables are cooked through.
Just like that, ready to serve. Enjoy!