Though my sous chef is currently protesting the kitchen – albeit not protesting the delicious food that comes from it – I was able to pull off an amazing soup and sandwich combo (which he enjoyed very much!). I'll even let you in on a secret sous-chef move: dipping this gorgeous roast beef sandwich into the savory broth of the french onion soup. Dee-lish. This was truly the perfect comfort duo in the midst of our snowy March. And folks, while the soup takes some time, this sandwich can be thrown together at the blink of an eye.
Toasted Roast Beef  Sandwiches with Creamy Horseradish Sauce and Melted Provolone Cheese (serving size: 2)
4 slices wheat bread
3 tablespoons butter
3/4 pound roast beef, thinly sliced
Creamy horseradish sauce
4 slices provolone cheese
First, preheat your broiler.
Now, I'm a bit compulsive about creating a buttery, crispy bread. The additional dirty dish: so worth it. In a large saute pan, melt 1/2 of the butter. Then, add two slices of bread and let it crisp up until it's a perfect golden-brown.
Flip, and repeat.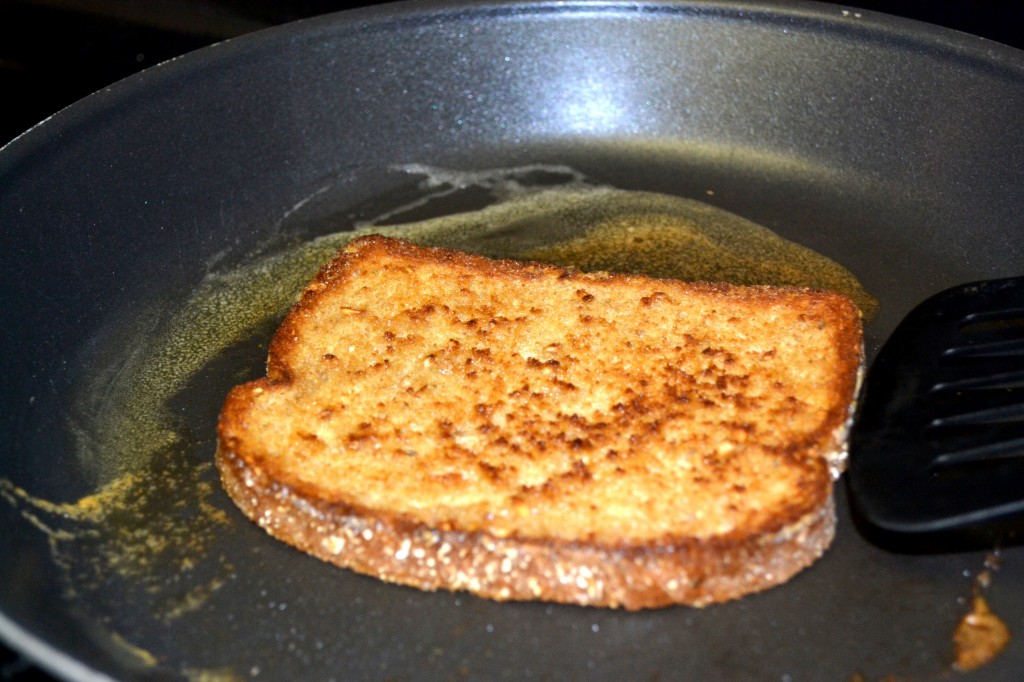 Add the remaining butter and the remaining bread slices. Let brown. Flip, and repeat.
Then let's start constructing this baby. Generously slather creamy horseradish on the bottom slice. Put half of the roast beef on each sandwich.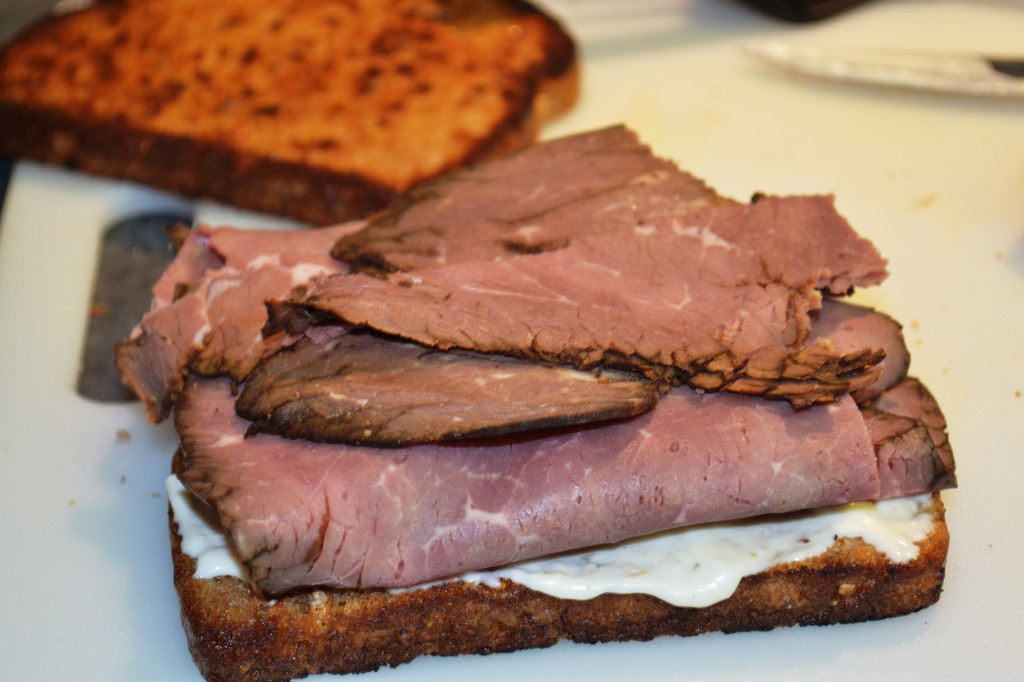 Then, top each sandwich with two slices of provolone cheese.
Leaving the sandwiches open-faced, place the sandwiches on a baking sheet. Place the baking sheet in the oven and let the provolone turn to melted, cheesy goodness – about 5-7 minutes.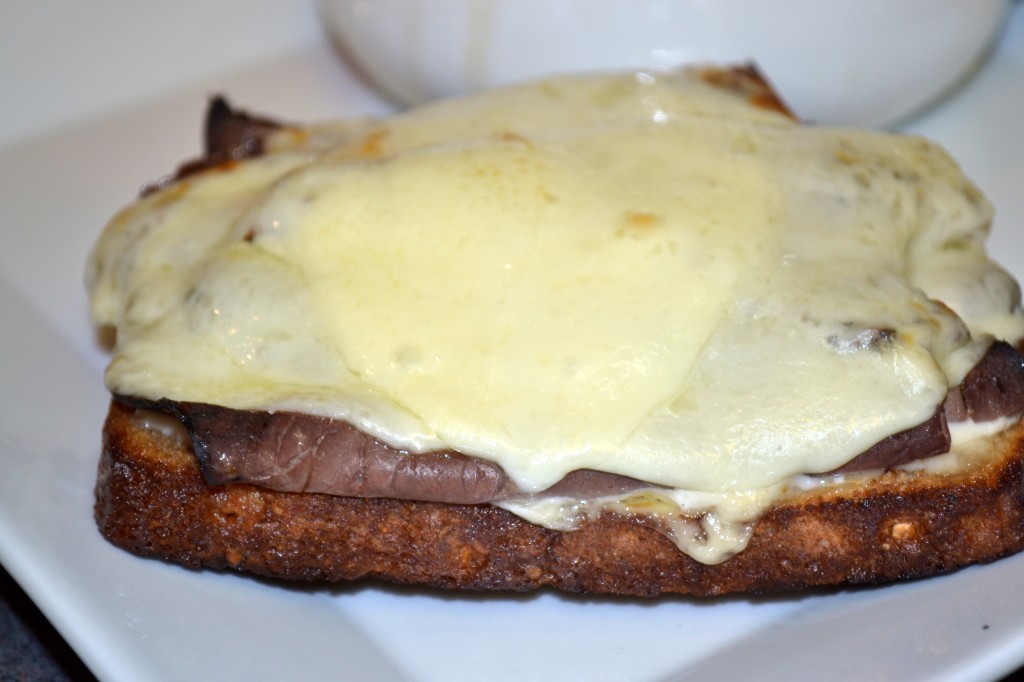 Remove from oven and place the remaining piece of bread on the open-face. Slice in half and enjoy (don't forget to dip this bad boy in the broth from the french onion soup…. yum.)!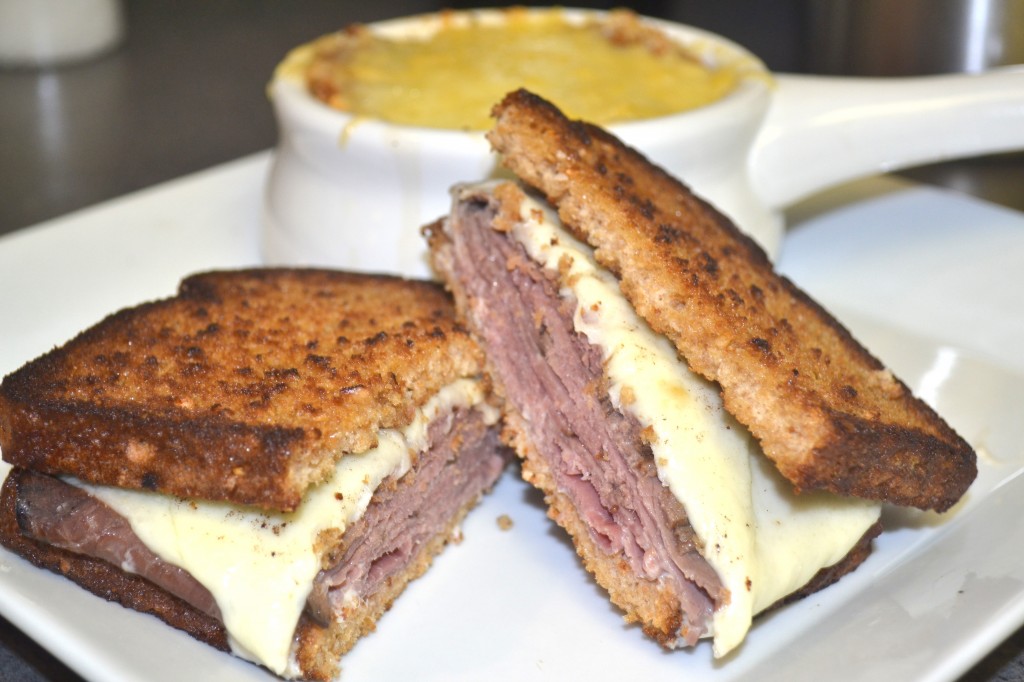 Ah, yes. What wonderful wine would be pair with this perfect soup-sandwich duo? We're thinking a rustic pinot noir. Perhaps the 2010 Beaulieu Vineyard Pinot Noir Coastal Estates. A great choice for both the beef broth and roast beef – it has a beautiful earthiness with notes of toasted oak that would pair magnificently with this combo.
Cheers!