Hello, Cinco de Mayo! Maybe my favorite holiday only second to Christmas. Simply because I'm unabashedly obsessed with tex-mex food (always have been, always will be) and it's the perfect excuse to make exorbitant amounts of it. Perhaps it's because everything is served with a sinful amount of condiments or perhaps it's the spice of the food that keeps me coming back. We may just never know. But the one thing I do know is that it's gosh darn delicious.
And friends, this is so easy. Now, I'm usually pretty set on making most things from scratch. But from time to time, you just need simple – so, we decided we would use store-bought pico de gallo and guacamole. Now, if you're feeling ambitious, you can always make your own (our favorite recipe for guacamole can be found here). But between the shrimp and the cilantro-lime crema, you'll have plenty of things to do to keep your hands full. Now, I can't wait to share these beauties with you, so let's get started.
Chipotle Shrimp Tacos with Cilantro-Lime Crema:
(Serving size: 3)
1 lb. 16-20 count shrimp
6 tortillas
8 ounces guacamole
1/2 cup pico de gallo
5 ounces sour cream
1/2 cup shredded romaine lettuce
3 chipotle peppers in adobo sauce
1 tablespoon adobo sauce
2 cloves garlic
1/3 cup cilantro
Juice of 1 lime
1 teaspoon chipotle chili powder
1 teaspoon smoked paprika
1-2 tablespoons olive oil
Salt and pepper to taste
Okay friends. Let's begin by making the cilantro lime crema. First, remove the seeds of your first chipotle pepper and mince it. Then, chop 1/3 cup of cilantro. In a medium bowl, add your sour cream, minced chipotle pepper, adobo sauce, lime juice and cilantro.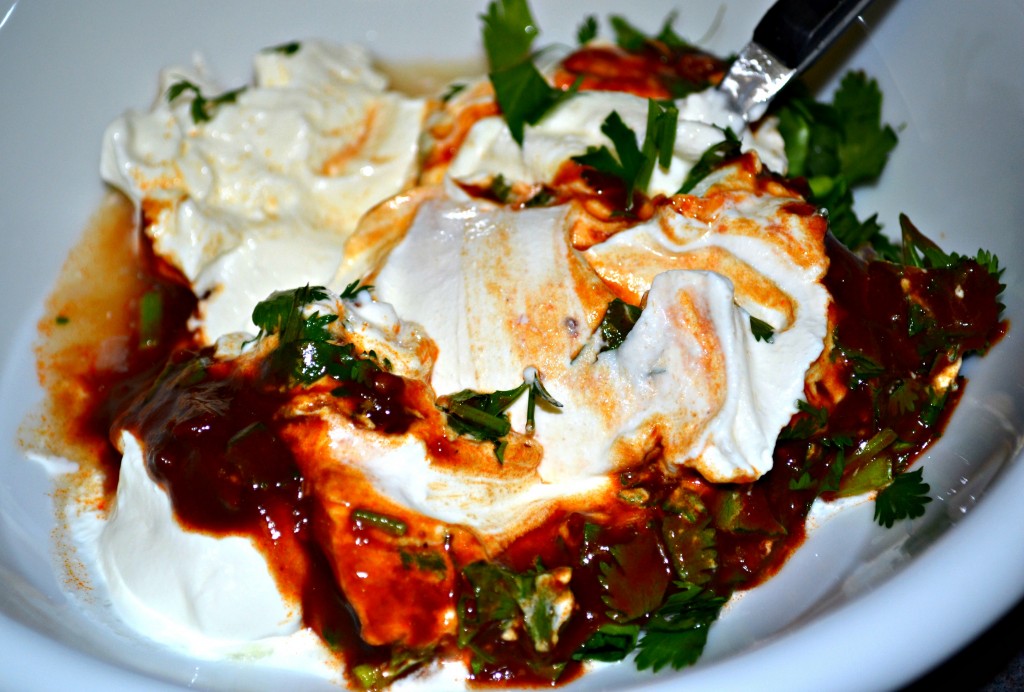 Mix well and set aside.
Next, peel and devein your shrimp. Sprinkle with chipotle chili powder, smoked paprika and season with salt and pepper.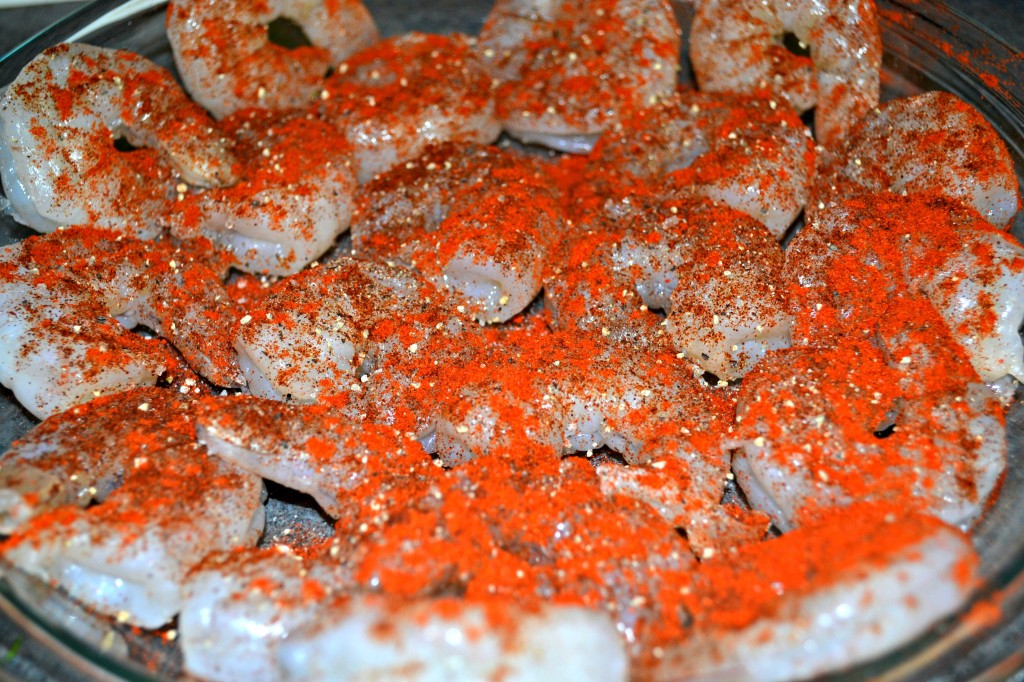 Next, mince your garlic and remaining chipotle peppers.  Then, in a large saute pan, add your olive oil, garlic and chipotle peppers. Saute over medium-high heat for 2-3 minutes until fragrant.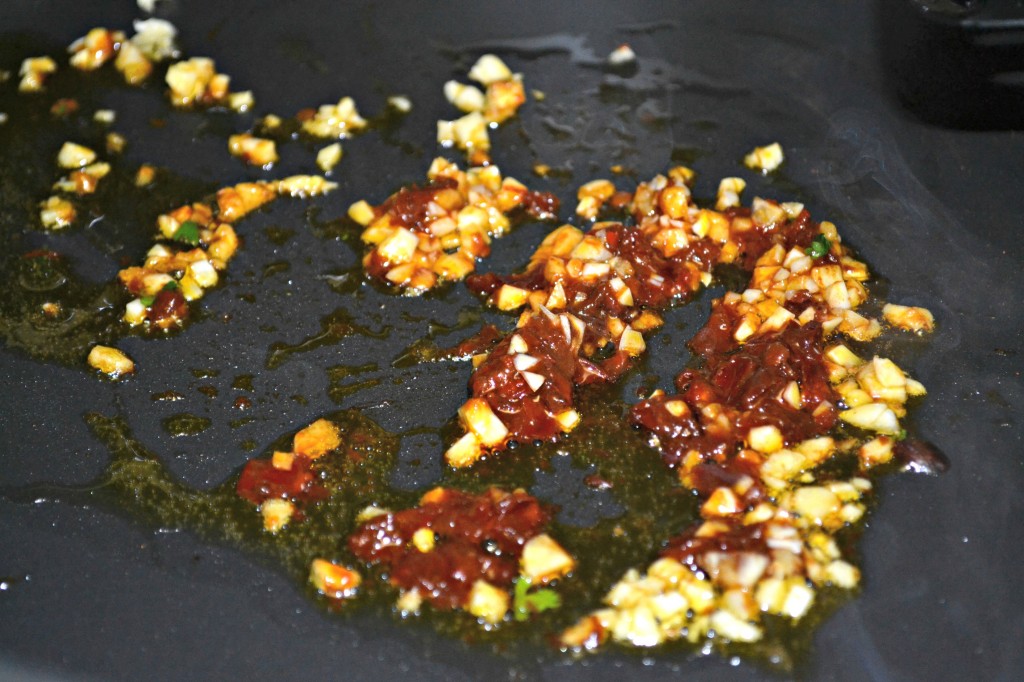 Then, add your shrimp and saute for about 2-3 minutes on each side.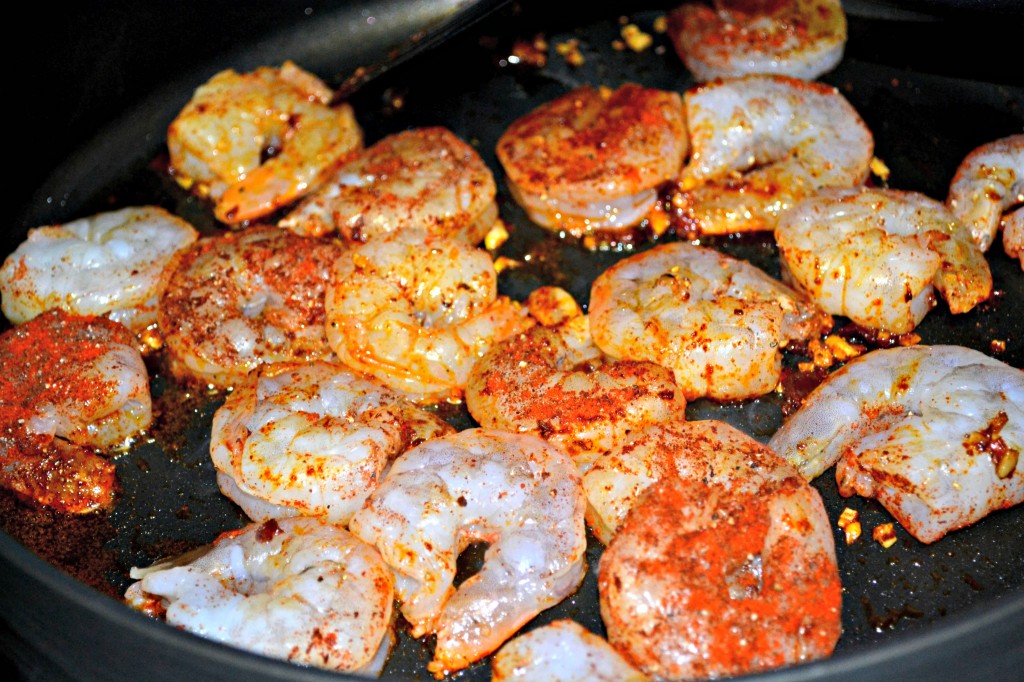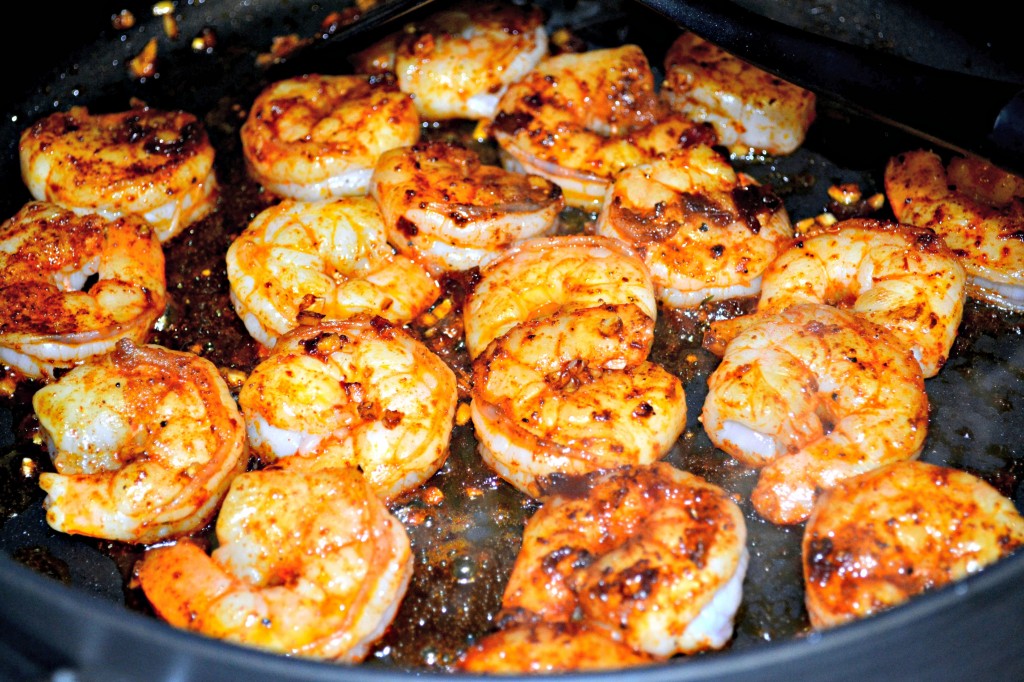 Then, remove your shrimp from heat and transfer to a cutting board. Once cool(er), slice the shrimp into thirds – simply for the ease of eating.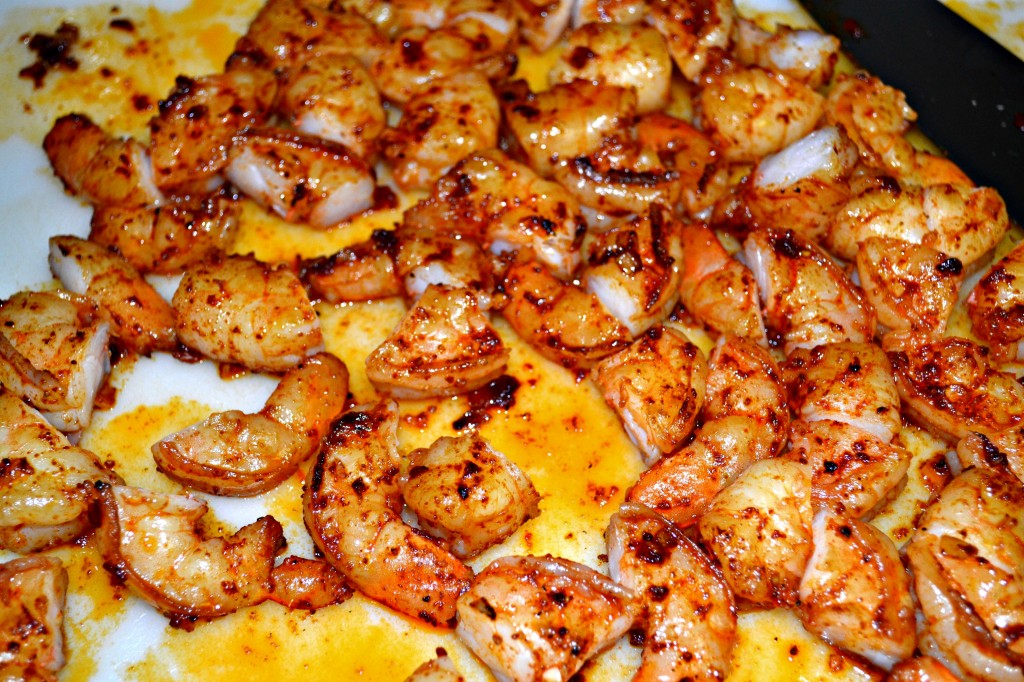 Next we're going to heat the tortillas between paper towels for about 20-25 seconds in the microwave. Then… it's construction time.
First, place a bit of shredded romaine at the bottom of your tacos. Then, add your guacamole.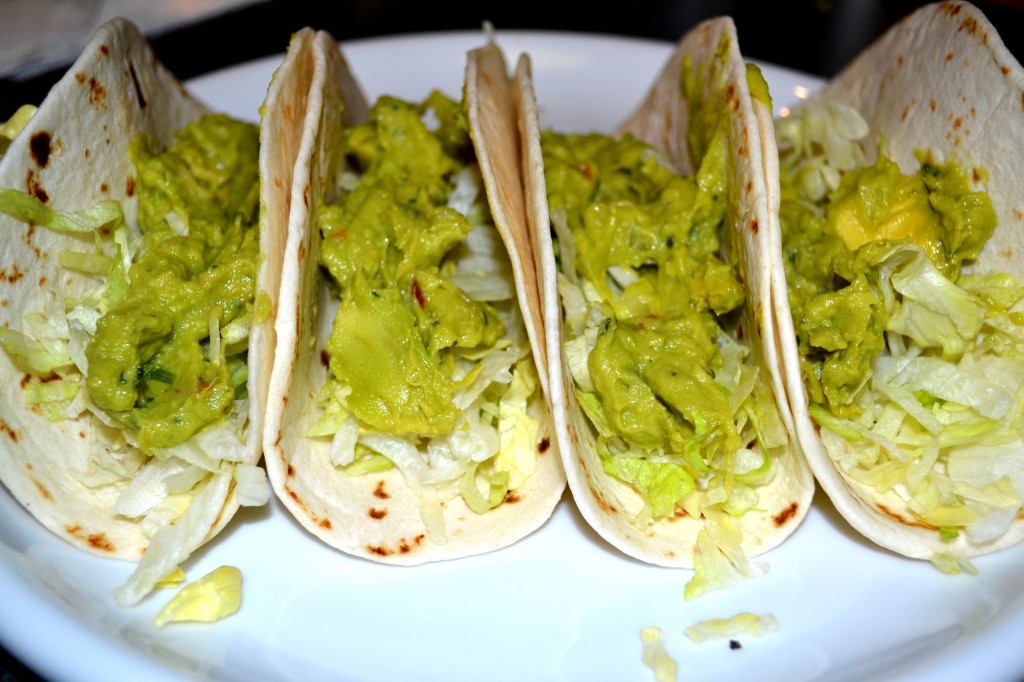 Then come the shrimp –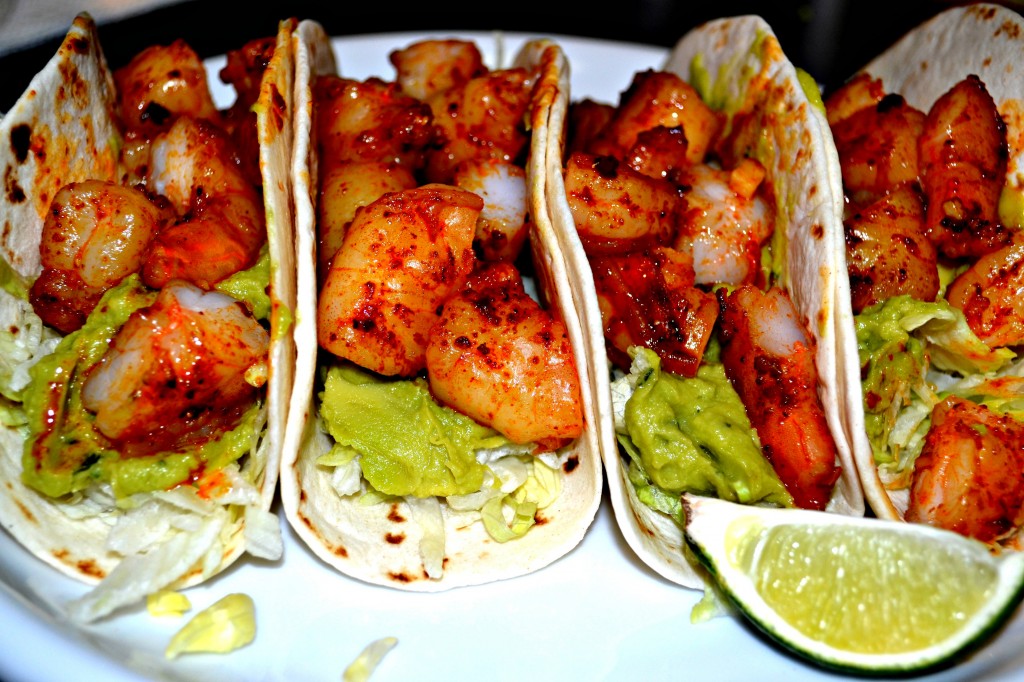 And the pico de gallo.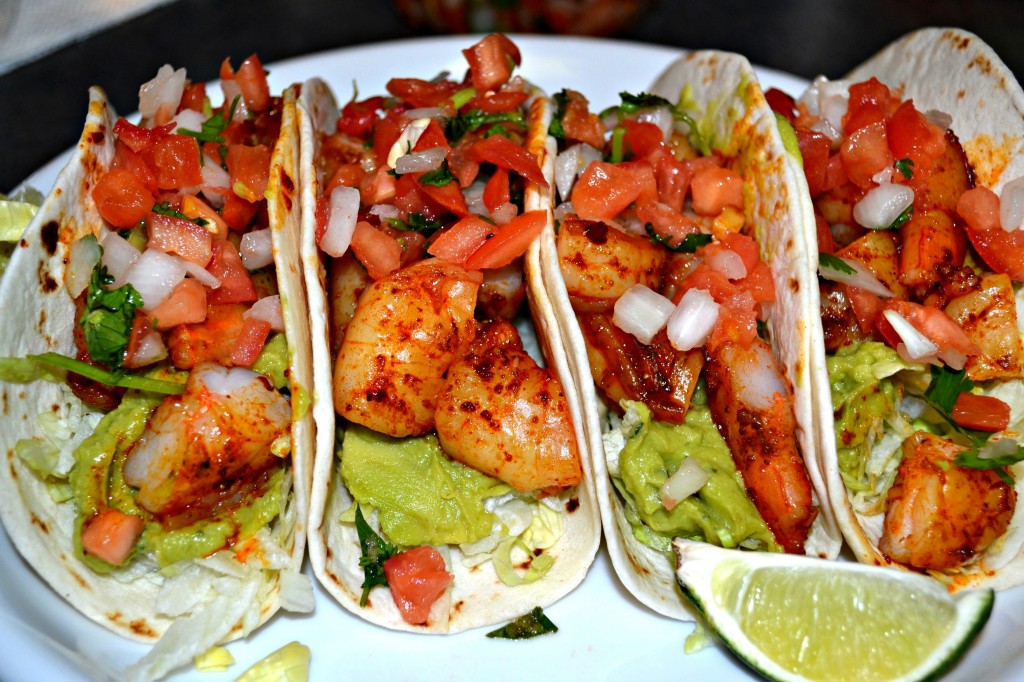 And finally, our beloved cilantro-lime crema.
And after all of that construction, you deserve an ice cold cerveza.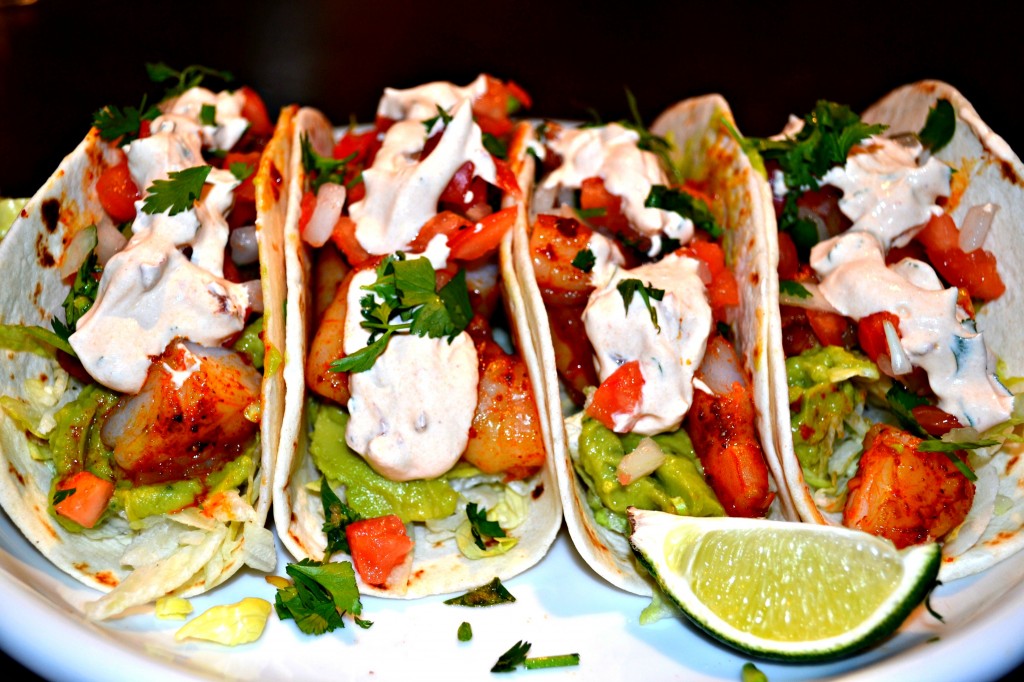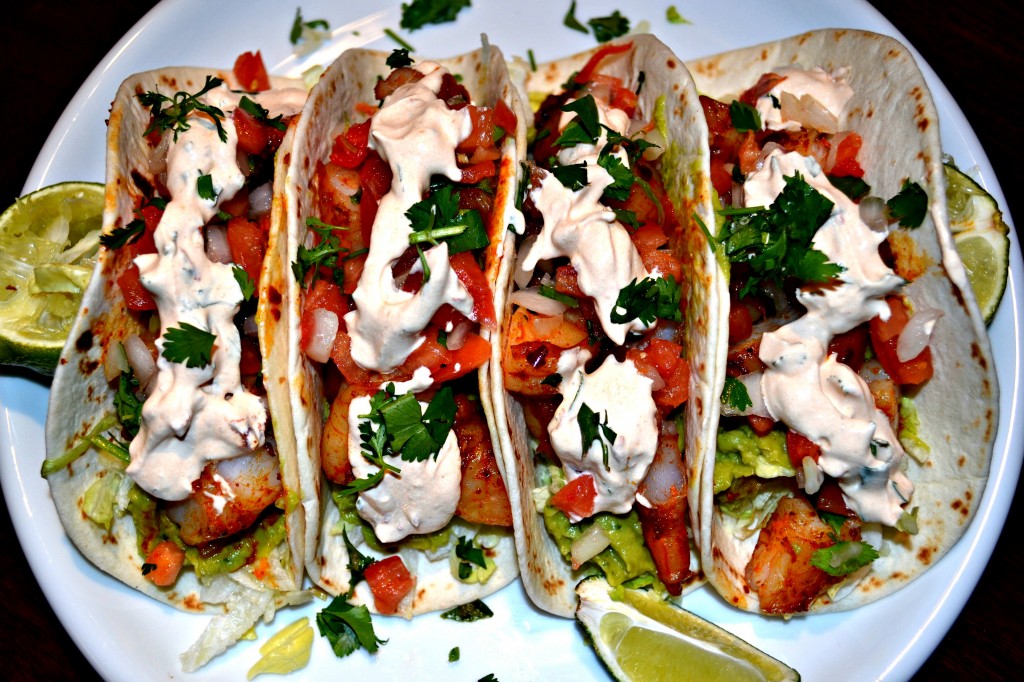 Cheers!