This recipe brings me way back – growing up, my mom would make pasta with this sun-dried tomato and green pepper mixture and I just loved it. And as I try to steer-clear of pasta these days (I reserve those calories and carbs for wine, of course, which luckily, I didn't have to do at ten years-old – no, no, not because my metabolism was faster back then – I didn't actually drink wine at 10) I substituted spaghetti squash to serve as our "pasta". The real key here is to make sure that you have enough of the sun-dried tomato and green pepper mixture to mix evenly throughout the spaghetti squash, because let's face it, no one simply wants globs of spaghetti squash without anything to spruce it up. This is simple, delicious and pretty darn straightforward. So let's get started.
Sauteed Shrimp and Sun-Dried Tomatoes, Green Peppers with Spaghetti Squash:
(Serving size: 3)
1/2 pound shrimp, peeled and deveined
8 oz. jar sun-dried packed in oil, julienne-style
1 green pepper, finely chopped
1 bunch scallions, sliced
4-5 cloves of garlic, minced
1 large spaghetti squash, sliced in half and cleaned
1 tablespoon olive oil
Generous amount of salt and pepper
Alright, let's begin by preheating the oven to 400 degrees. Then, slice your spaghetti squash in half and scoop out the seeds and gooey insides until they're perfectly clean. Drizzle with olive oil and season with salt and pepper.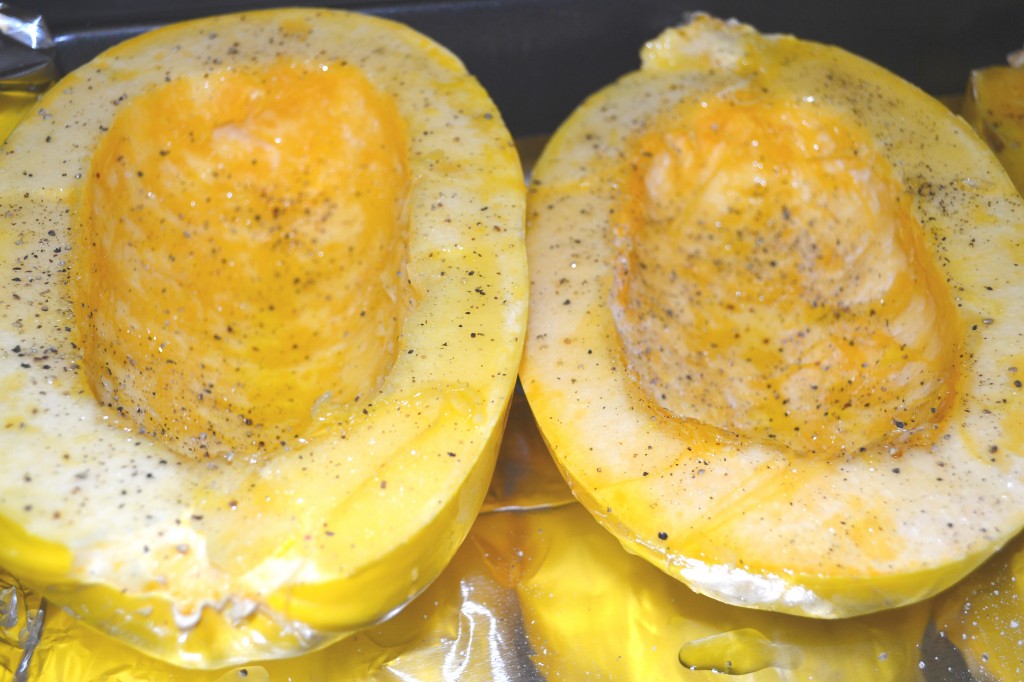 Place in the oven for 50-55 minutes or until tender enough to scrape out your spaghetti-like strands.
In the meantime, finely chop the peppers, slice your scallions and mince the garlic.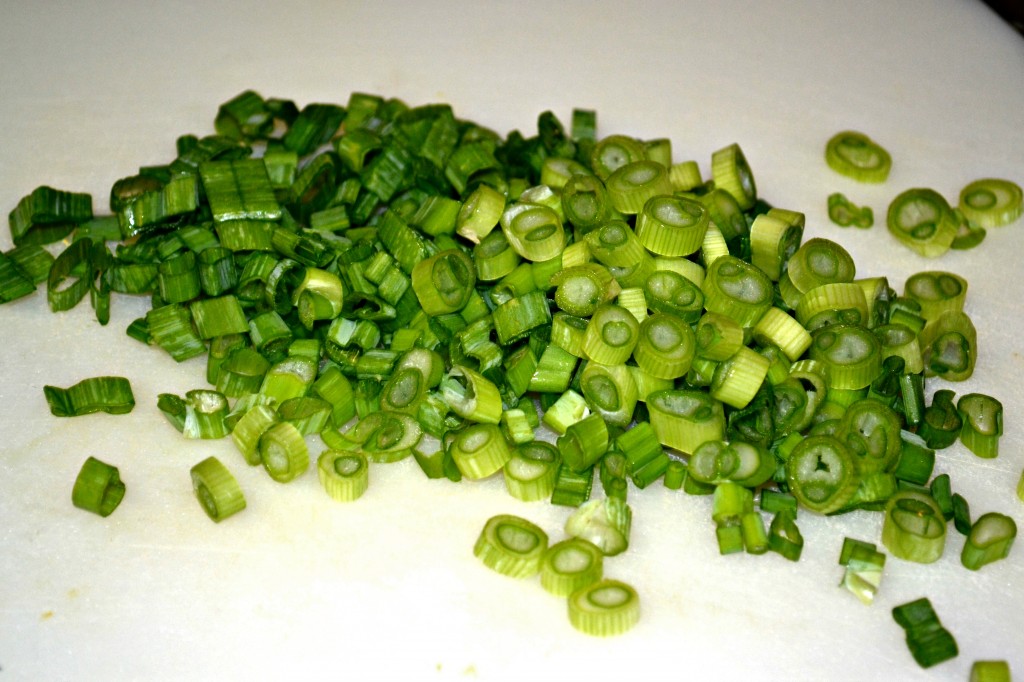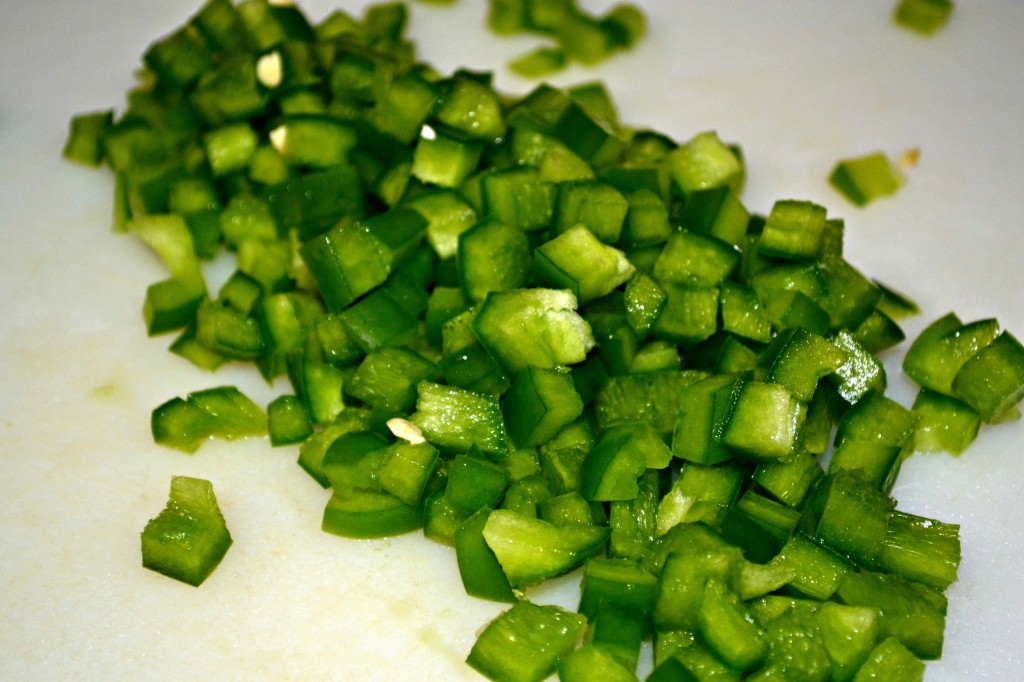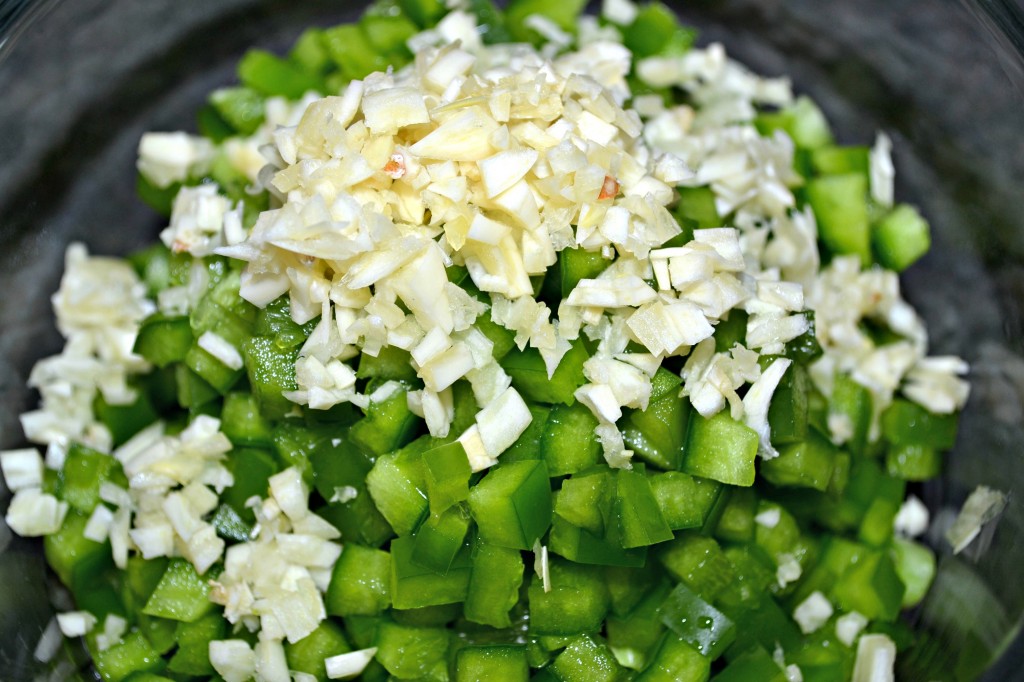 Then, peel and devein your shrimp and season with salt and pepper.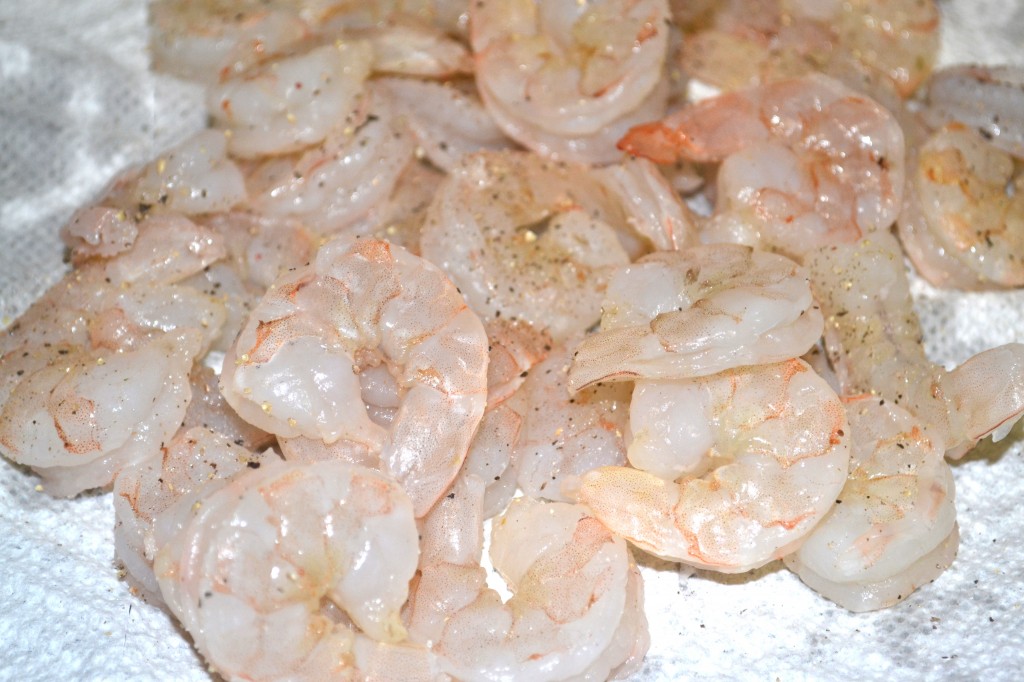 Then, you're going to have some downtime while the spaghetti squash finishes cooking, so take a break (by break I mean pour yourself a glass of wine, of course). Once the spaghetti squash is finished, let cool until it's comfortable to handle (at which point, using a fork, scrape up the spaghetti-like strands and portion out onto your serving plates).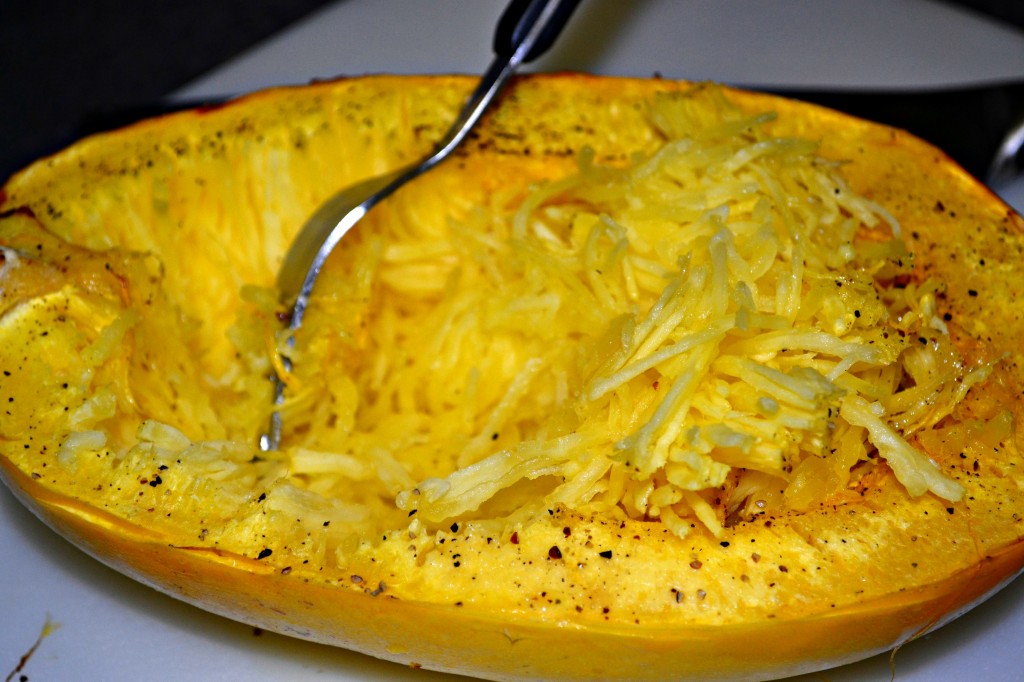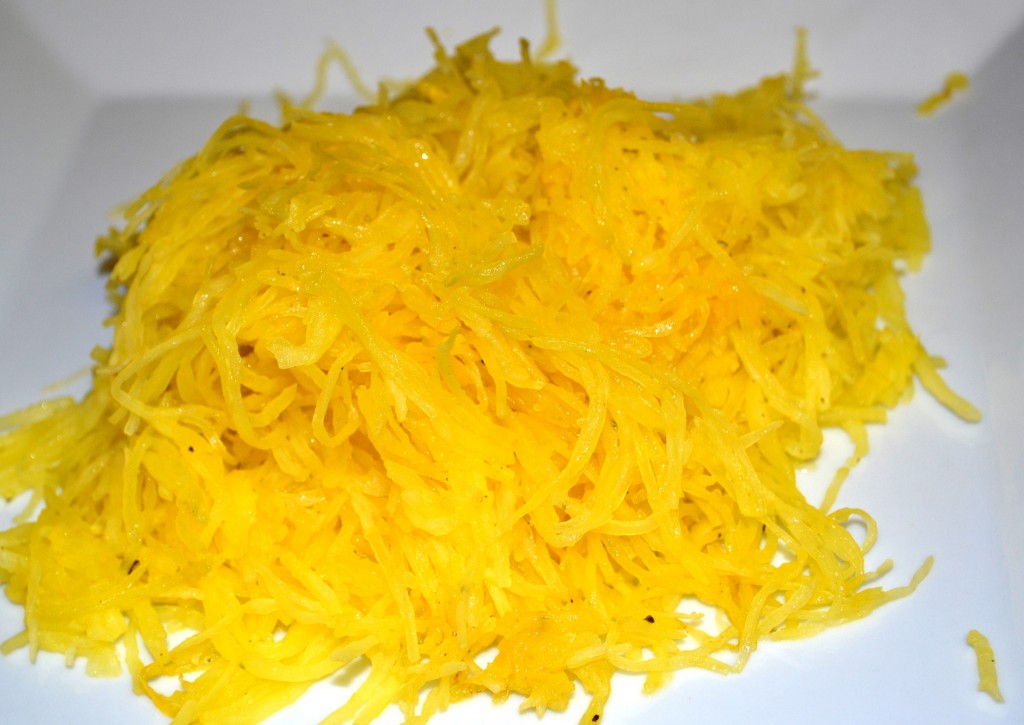 Then, add the oil from the sun-dried tomatoes into a large saute pan over medium-high heat. Add the green onion, green pepper, sun-dried tomatoes and garlic.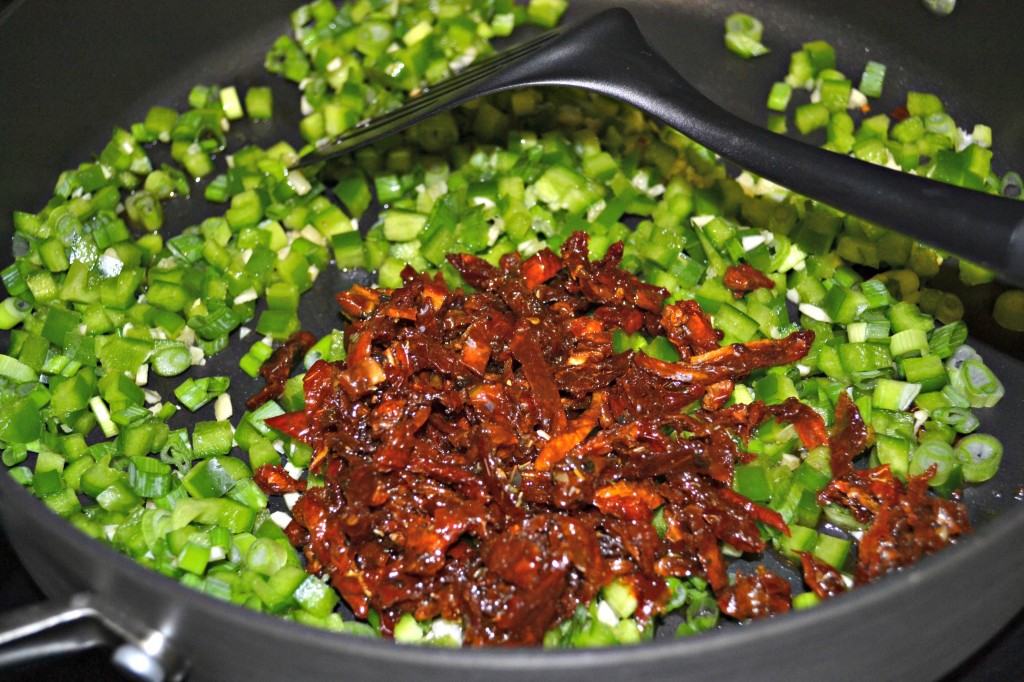 Let saute until the mixture has cooked down and becomes fragrant, about 5-7 minutes. Then, add the shrimp and cook until the shrimp are opaque, roughly an additional 5-7 minutes.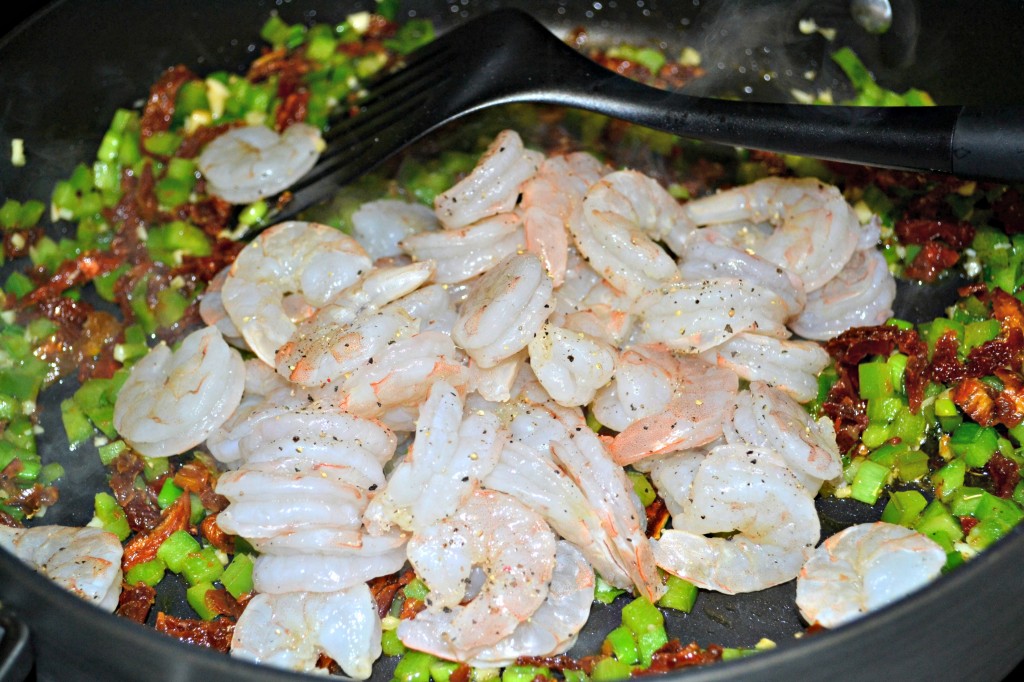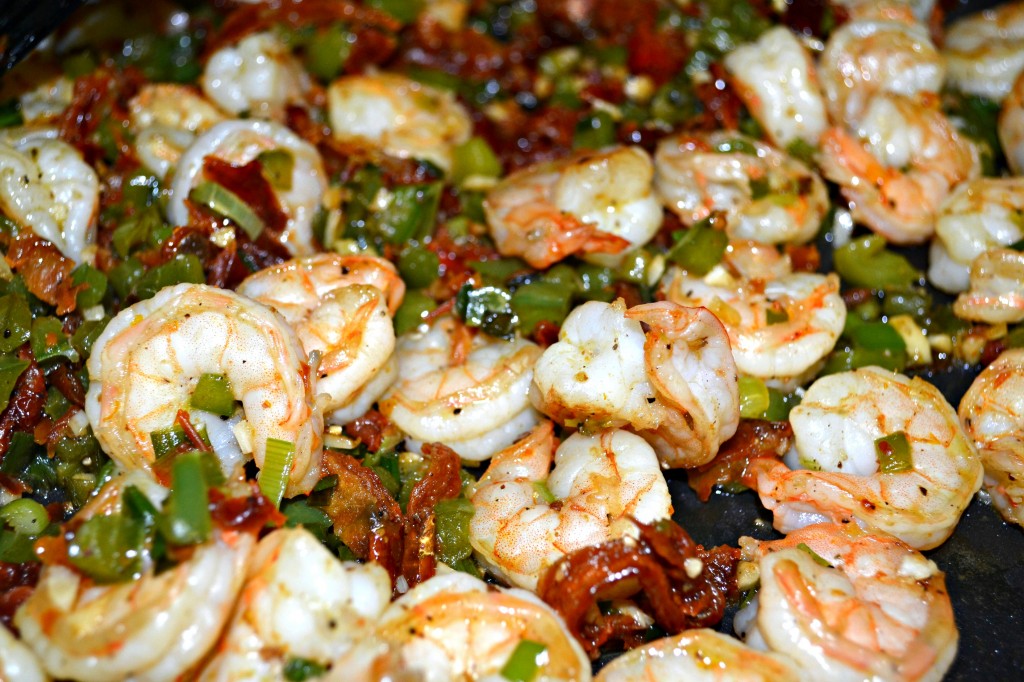 Once finished, plate atop your bed of spaghetti squash and enjoy!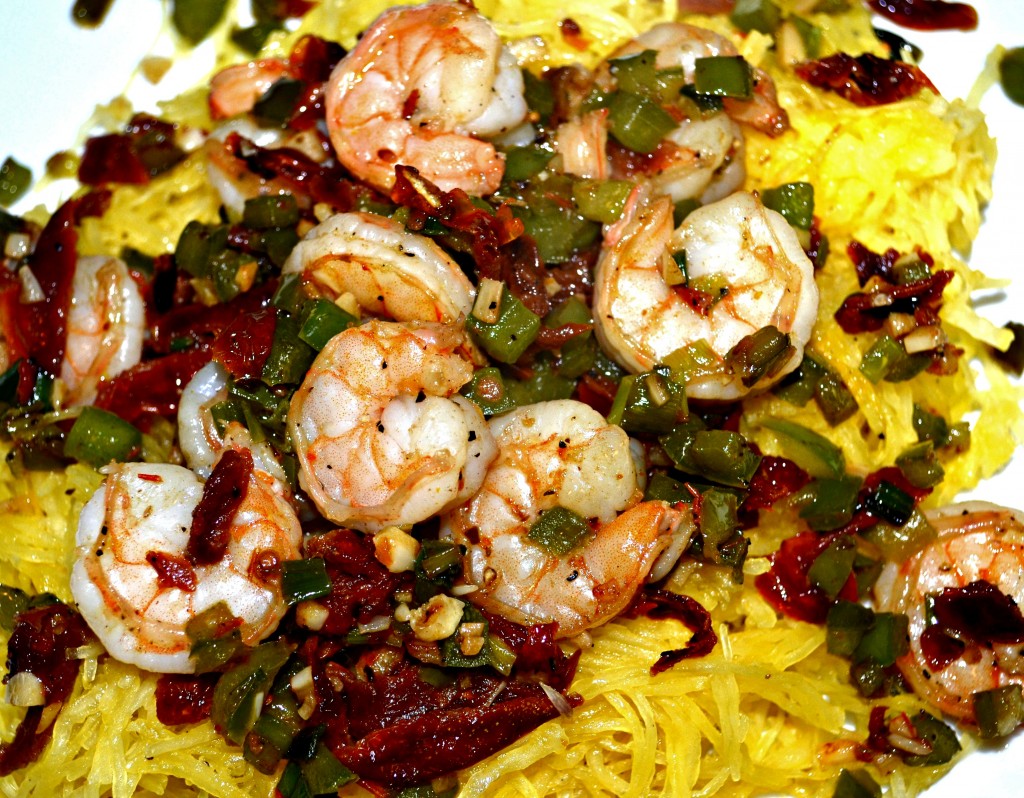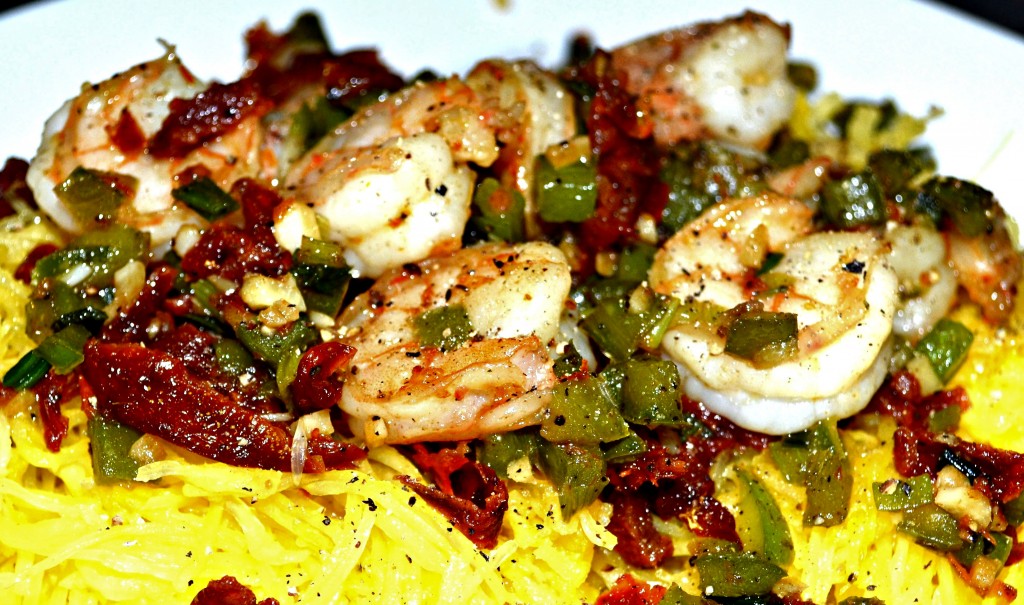 Now for the best part (i.e. the wine you opened 30 minutes ago during your downtime): a perfect pairing. This delicate and light dinner deserves a wine of similar nature; we want one that won't overpower this delicious dish, but provides a muted complement. Our choice? The 2011 Fransiscan Napa Valley Sauvignon blanc. A crisp and citrusy white will surely do the trick.
Cheers!