Brought to you in honor of Easter, I present to you the most delicious deviled eggs ever. Like, ever. As I mentioned when I posted about the Tomato Mozzarella and Basil Frittata, breakfast just isn't my favorite meal of the day; that being said, deviled eggs are undoubtedly an exception. Perhaps because these delectable nuggets are loaded with mayonnaise, dijon mustard, relish (i.e. condiments galore = happy me) – essentially all things not related to breakfast. I know what you're thinking: this girl is obsessed with bacon and claims to not like breakfast? Well, in my world, bacon is by no means for breakfast consumption only. Bacon is surely for all day, everyday consumption, of course. And in order to make this a well-rounded breakfast, we naturally topped these beauties with pieces of gorgeous, crisp bacon. Because what are eggs without bacon? That's like asking who Bonnie is without Clyde. C'mon now. Alright, well, there's no time like the present, so let's get started.
Deviled Eggs:
(Yield: 12 halves)
6 eggs
1/4 cup mayonnaise
1 tablespoon dijon mustard
2 tablespoons relish
2 strips applewood smoked bacon
1 teaspoon black pepper
3/4 teaspoon salt
Paprika, for dusting
Alright, let's begin by gently placing the eggs in a sauce pan. Then, fill the pan with water, ensuring that the eggs are covered. Bring to a boil for about 12-15 minutes. In the meantime, cook your two strips of bacon using your preferred method (in the oven at 500 degrees for 12-15 minutes or pan saute until nice and crisp).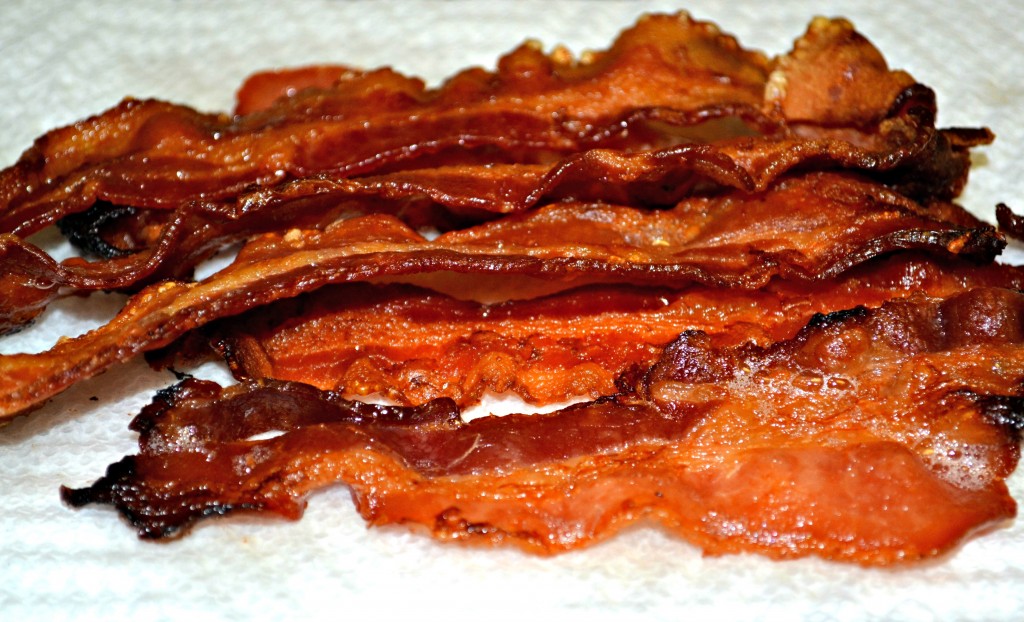 Then, run the eggs under cold water until they have completely cooled. Next, begin the peeling process. Then, slice the eggs in half, lengthwise.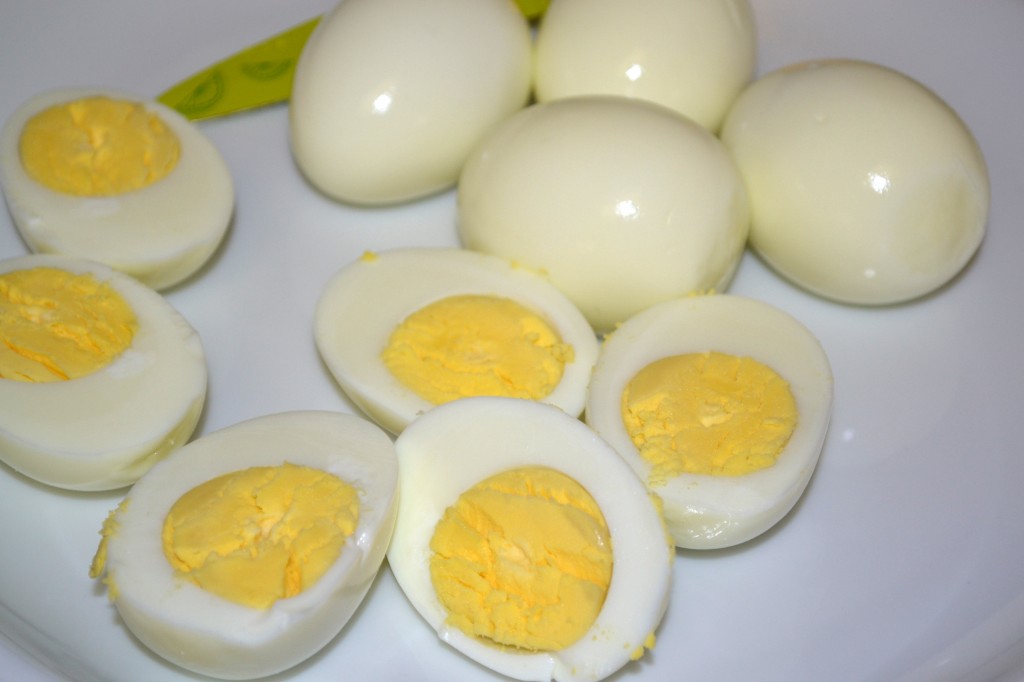 Remove the yolk and place it into a bowl.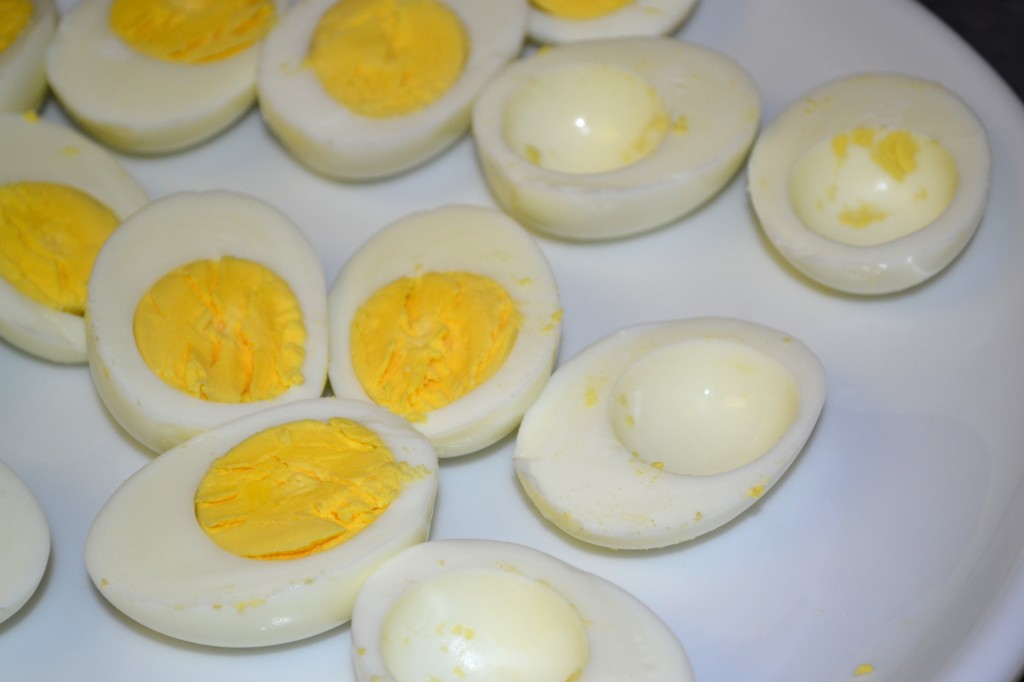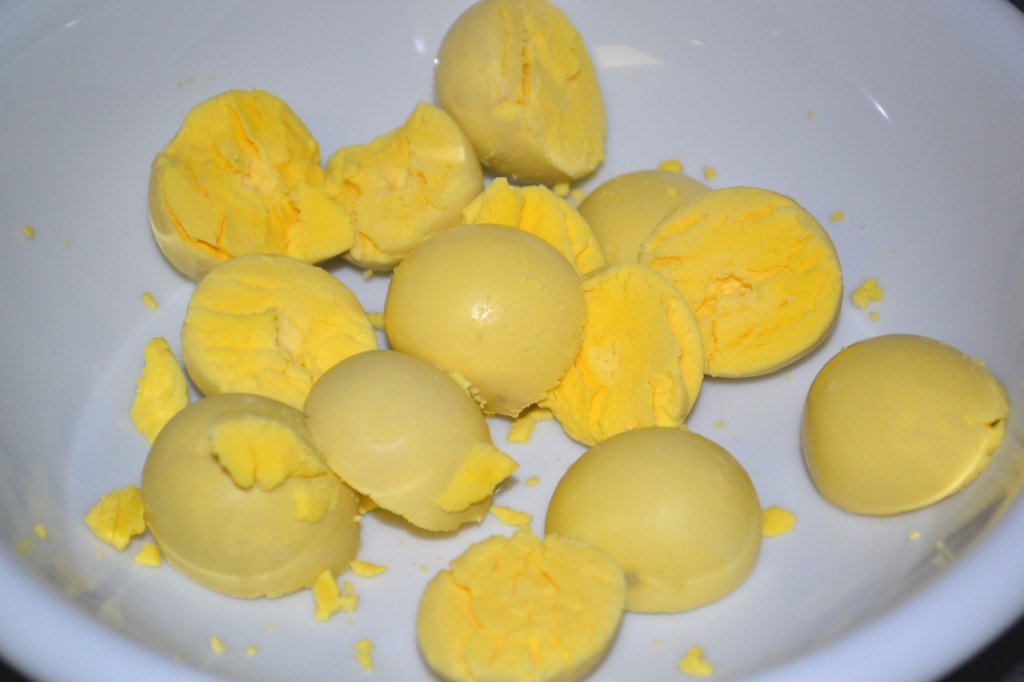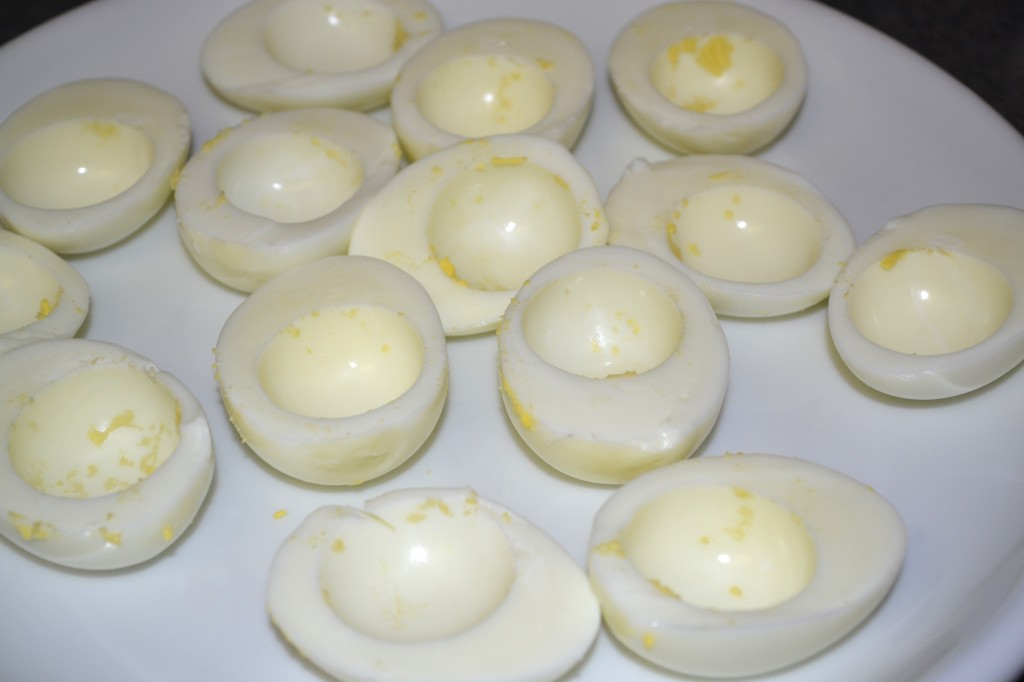 Then, mash the yolk using a fork.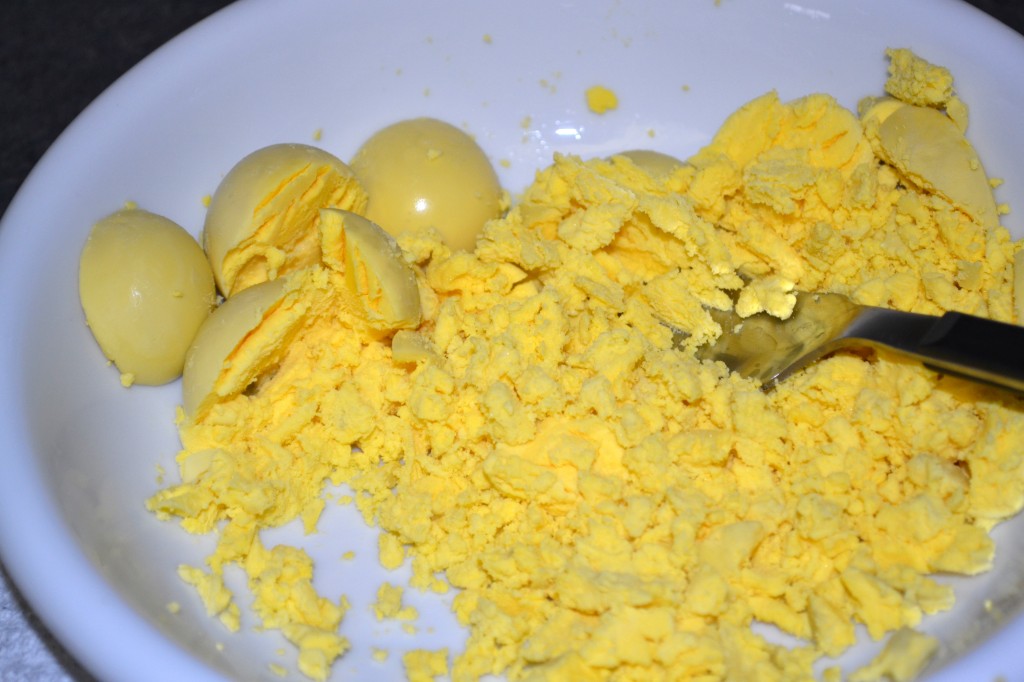 Once fully mashed, add your mayonnaise, relish, dijon mustard, salt and pepper.
Mix until nice and creamy.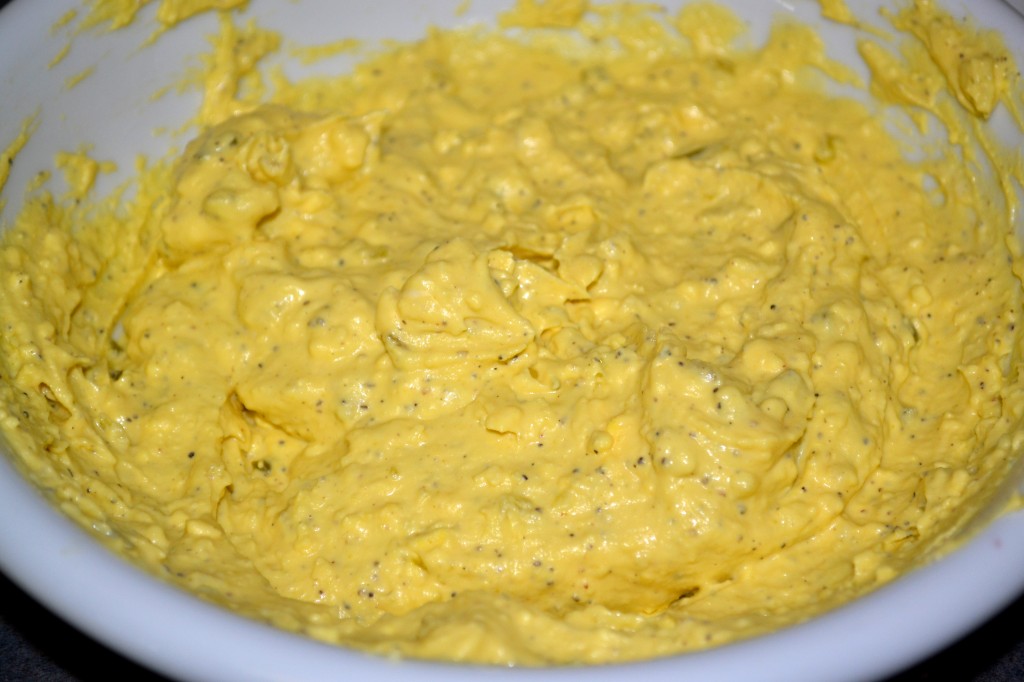 Using a spoon, refill your eggs with the yolk mixture.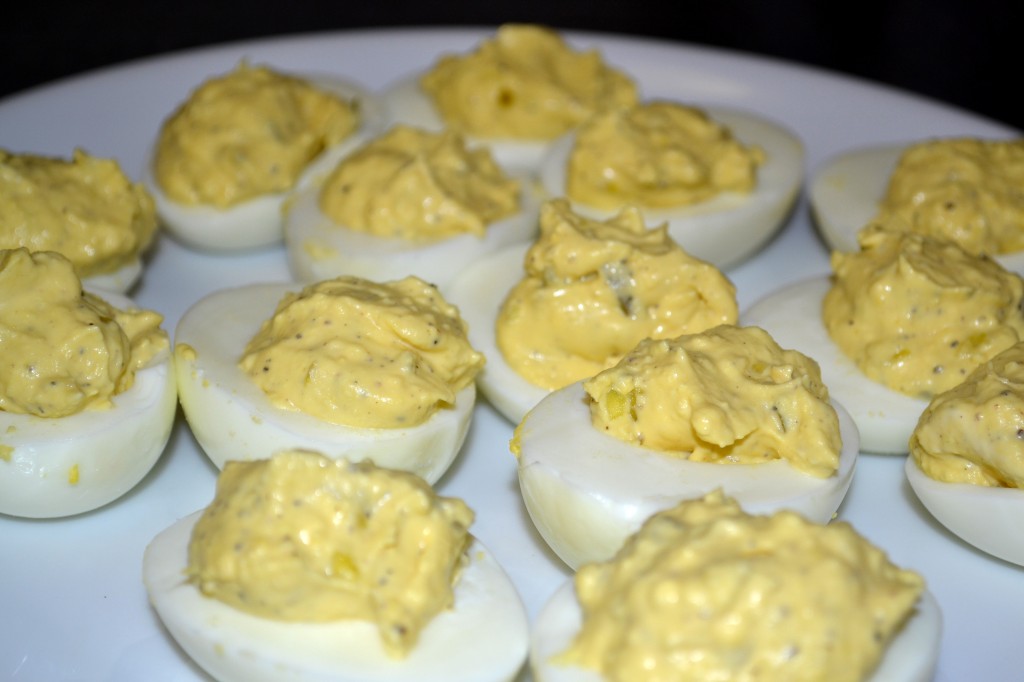 Then, lightly dust the eggs with paprika.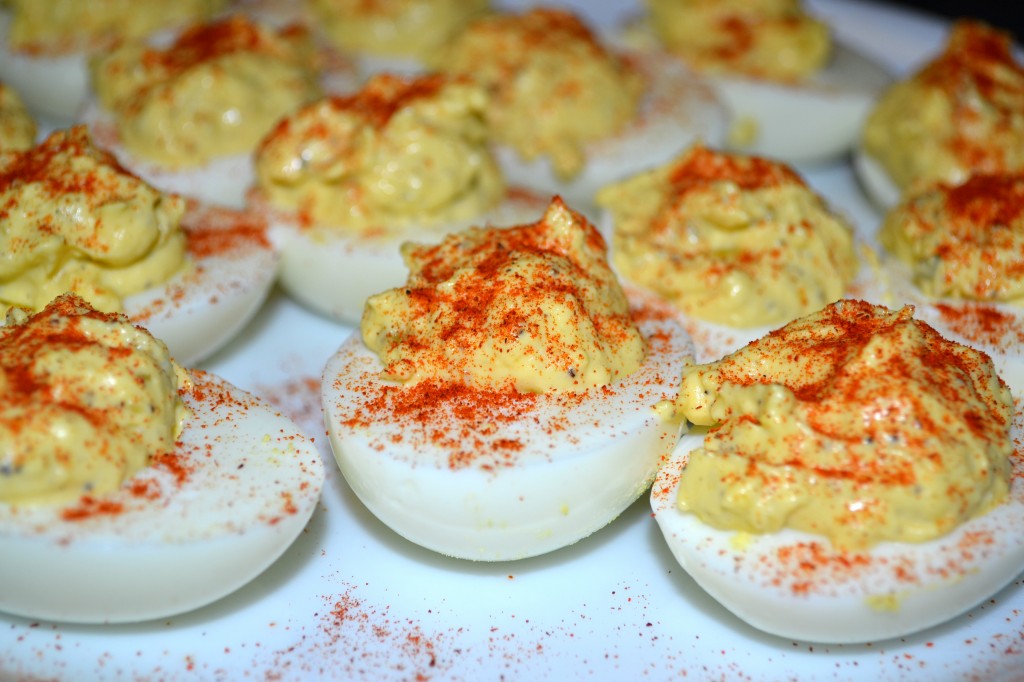 Then, break off small pieces of bacon place in the yolk for garnish.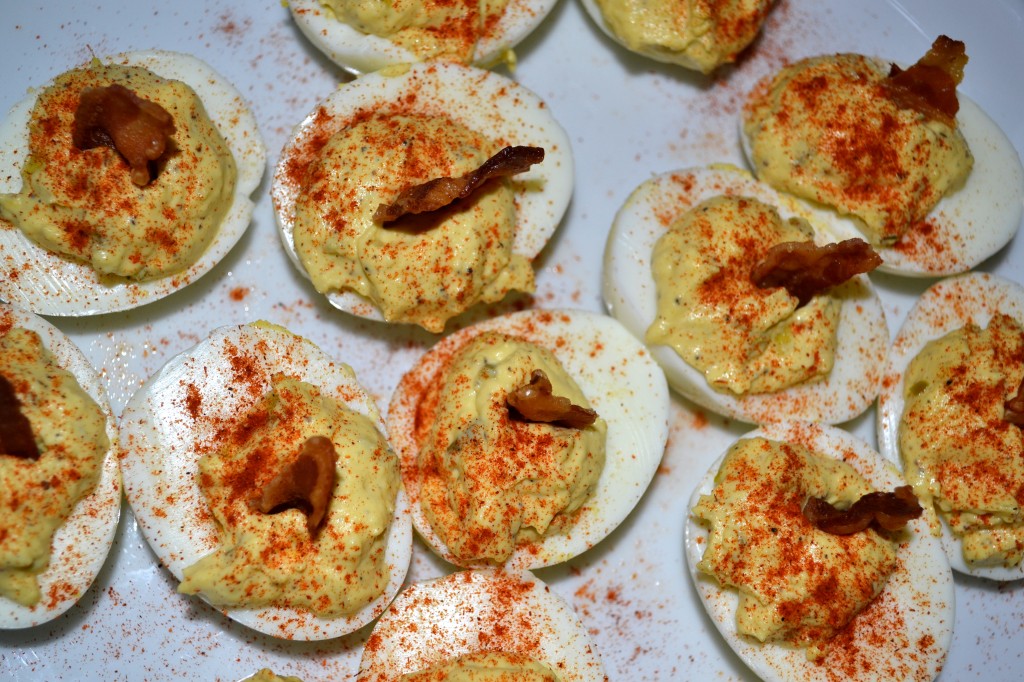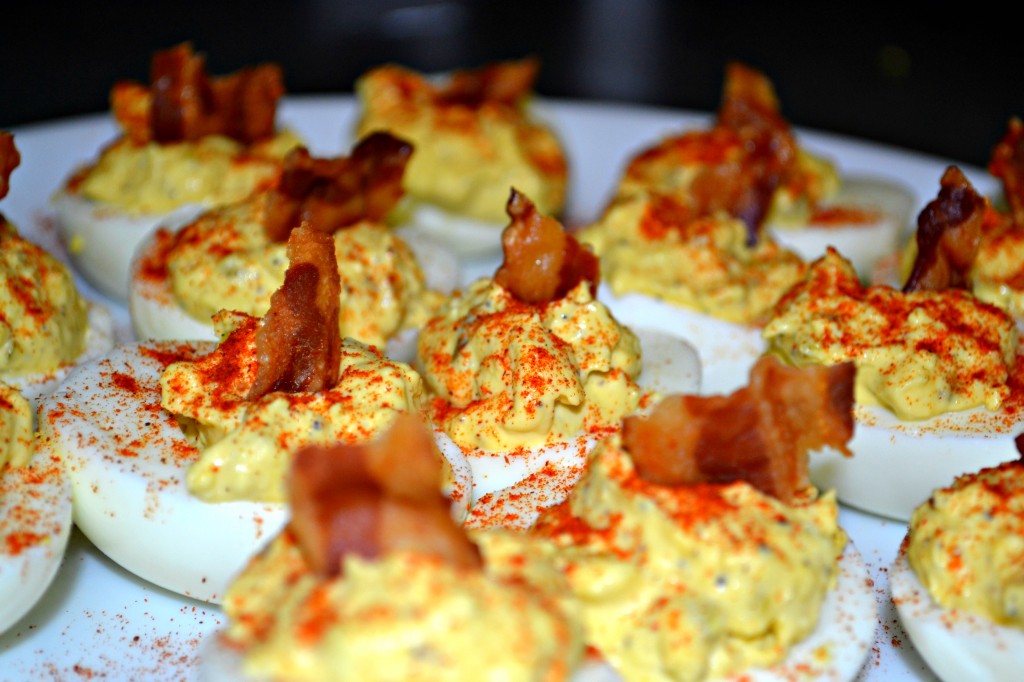 Pour yourself a mimosa and enjoy!
Cheers!