I'm not really a fan of breakfast items; on a typical day I have a yogurt for breakfast and stare at the clock until it's no longer an inappropriately early time to eat lunch. But recently, I've had several folks ask about breakfast ideas, and when I came across a caprese frittata, it simply spoke to me.
Now, I adore caprese salads. There is just something divine about the combination of tomato, mozzarella and basil. And as summer is creeping toward us, the gorgeous flavor of fresh tomatoes is in abundance. And while I love a classic caprese, these ingredients melted and warm, full of gooey goodness is out of this world. Especially the tomatoes. Savory, tender and oh so delectable. Now, I added the smoked balsamic 1) because I have evidently developed an obsession for it and 2) it adds incredible depth and richness. Oh, and there are eggs, too. Can't forget those eggs (although with these toppings, you just might). But enough of the description, you are just going to have to try it for yourself!
Tomato, Mozzarella and Basil Frittata with Smoked Balsamic Vinegar:
(Serving size: 4)
8 eggs
Salt and pepper to taste
1 tablespoon butter
1/2 cup fresh basil leaves, sliced
1/4 red onion, diced
6 ounces fresh mozzarella, thinly sliced
1 medium vine-ripened tomato, thinly sliced
1 tablespoon smoked balsamic vinegar
First, preheat your oven to 375 degrees. Then, start by whisking the eggs together and season with salt and pepper. Add about three fourths of the half cup to the eggs (reserving the last of it for garnish).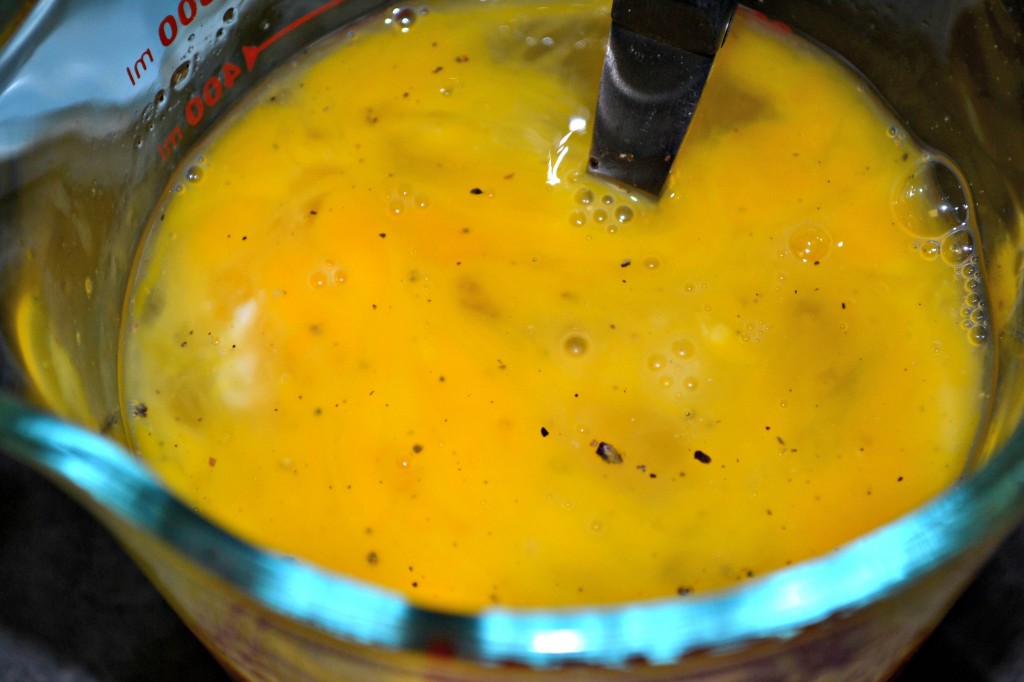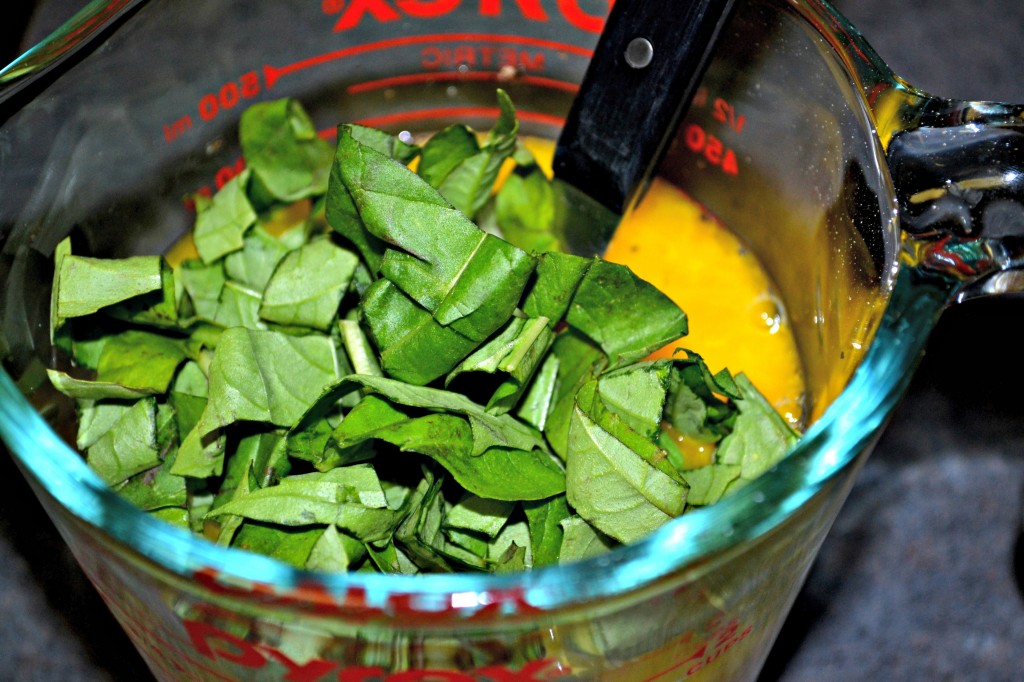 Next, chop your red onion.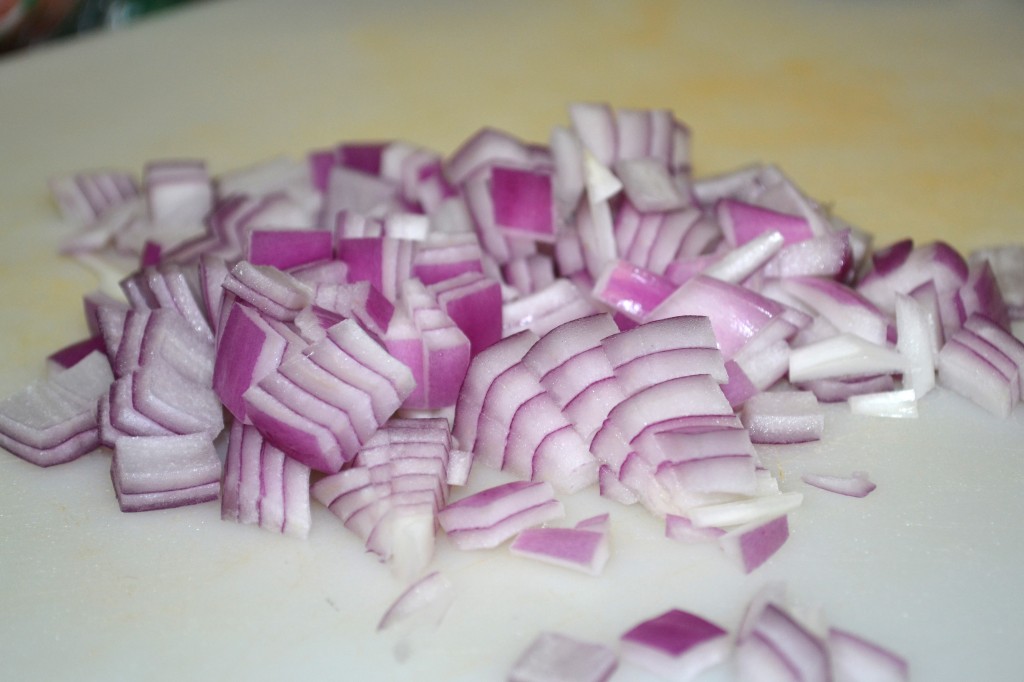 While we're at it, slice the tomato and mozzarella, too.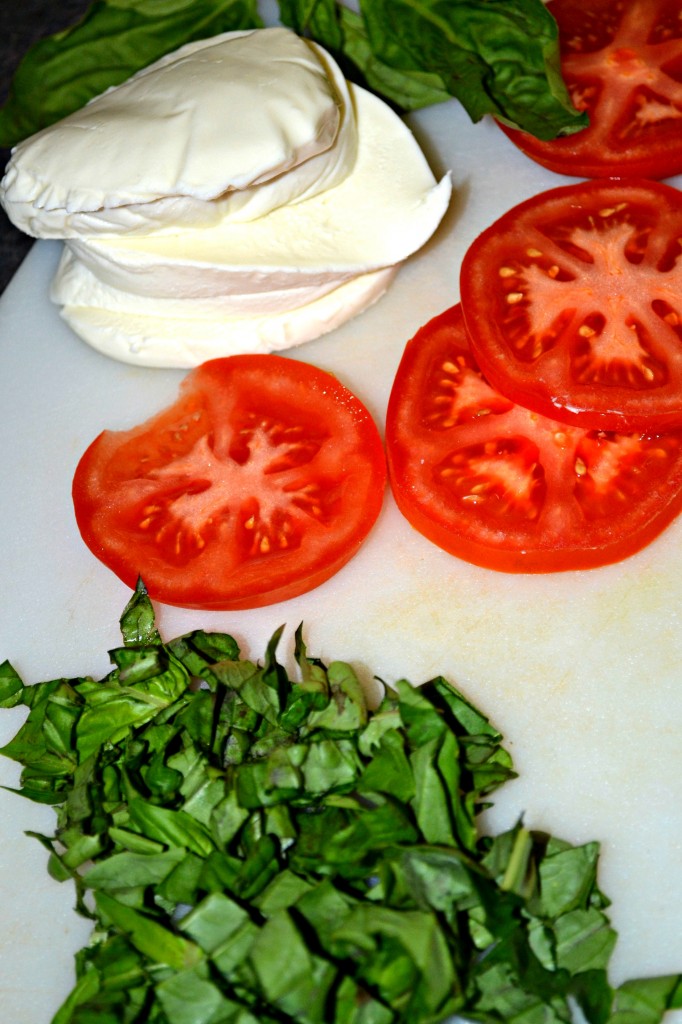 Then, in a 10 inch oven safe saute pan, melt your butter over medium heat. Then, add the red onion and cook until transparent. Once cooked, add your whisked egg mixture.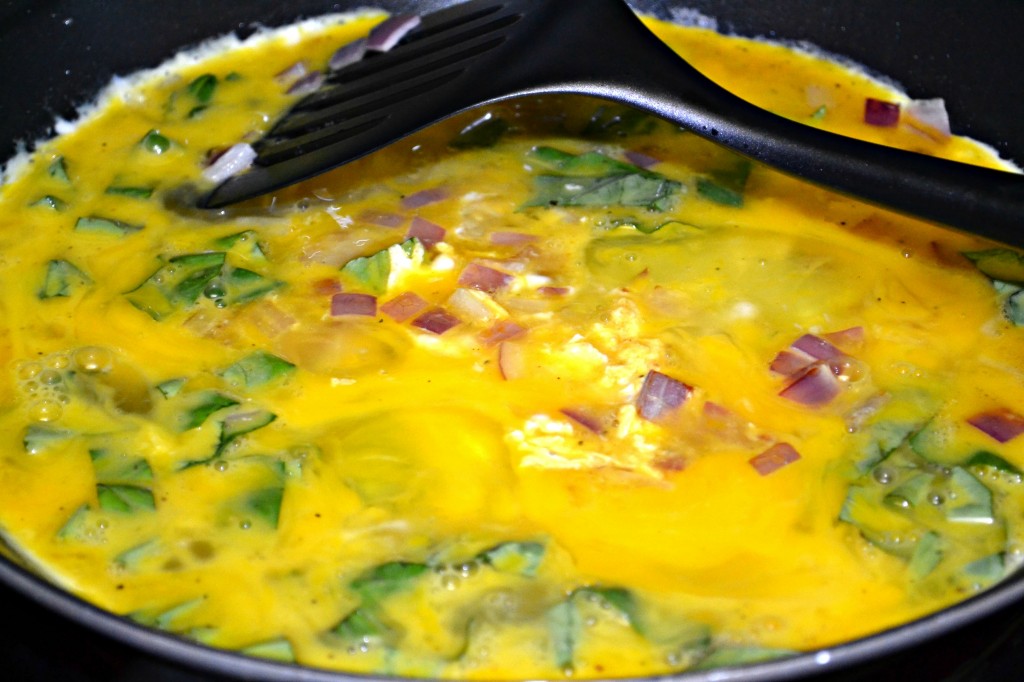 Now, this is the only slightly tricky part (but not really, if I explain myself well). Once the edges begin to cook, using a spatula, tilt the pan and pull the cooked edge about an inch toward the center of the pan, allowing the uncooked eggs to run to the edge. Repeat this process until the frittata has almost cooked through (about 10-12 minutes). Then, place the tomato and mozzarella atop the frittata. Season with salt and pepper and place in the oven until the eggs are cooked through and the mozzarella has melted (roughly 5-8 minutes).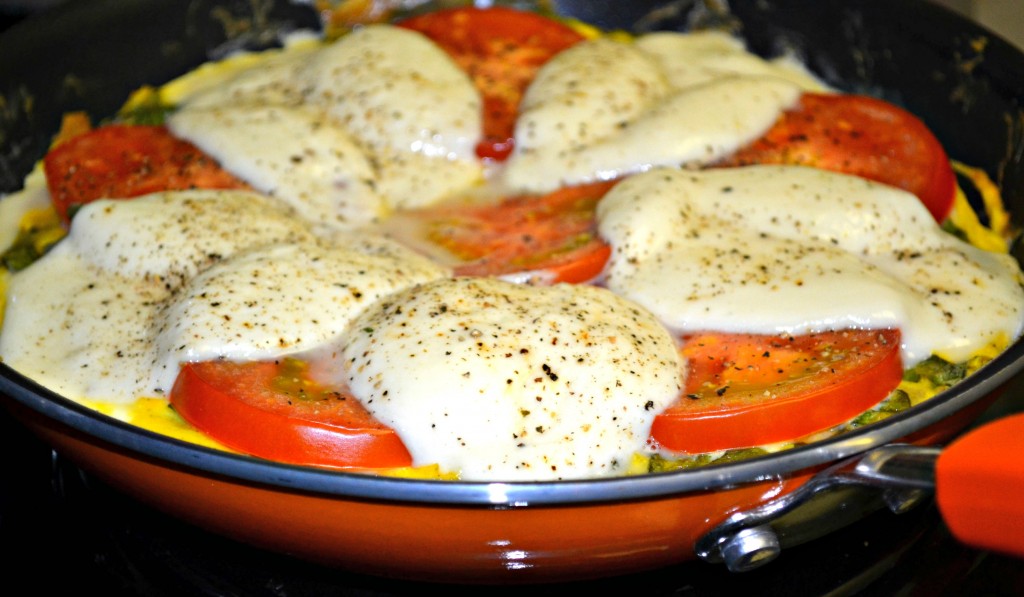 Drizzle with smoked balsamic vinegar and garnish with remaining basil.
And with that, pour yourself a mimosa, my friend.
Cheers!