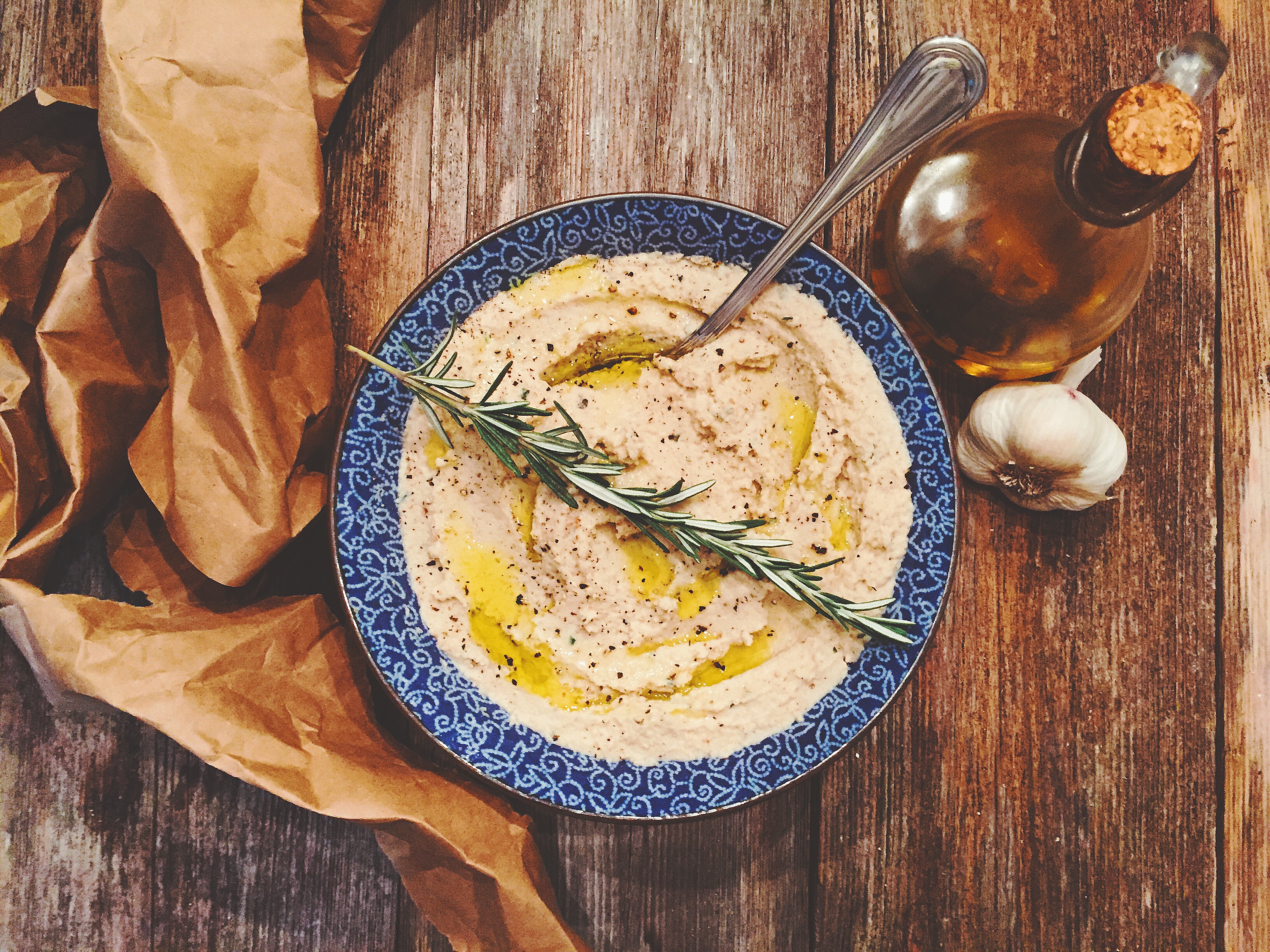 I know, I know. Mashed cauliflower is not nearly as sexy as gingerbread waffles, I get it.
But you're going to have to take my word on this one. This is the best mashed cauliflower I've ever had. And, I mean, I'm not trying to tout my number of cauliflower escapades (but I've been around the cauliflower block).
Seriously, if you throw roasted garlic, rosemary, butter, sour cream, and Parmesan cheese into anything, you know it's going to be good.  And this, my friends, does not disappoint.
What? You still don't believe me because this is cauliflower?
It's even sous chef approved. I gave him a bite of of the mashed cauliflower, and he responded with one word: wow.
Not to mention, everyone loves a giant bowl of mashed potatoes. And now you can have a giant bowl of mashed cauliflower (that is even yummier than mashed potatoes in my humble opinion), and not feel guilty for overdosing on carbs.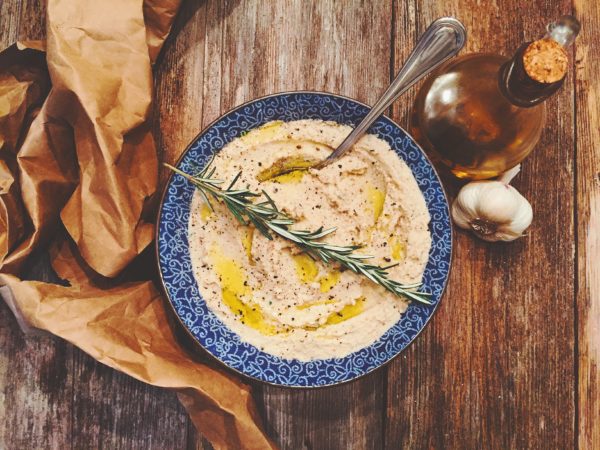 | | |
| --- | --- |
| | |
Preheat the oven to 425 degrees. Slice off the top of the head of garlic, so the cloves are exposed. Wrap in tin foil, and roast in the oven for 45 minutes.

Line a baking sheet with tin foil. Spread the cauliflower florets evenly on the tin foil. Drizzle with olive oil and season with salt and pepper.

Once the garlic has roasted for 15 minutes, place the cauliflower in the oven and roast for 25-30 minutes (this will allow the garlic and cauliflower to finish roasting at roughly the same time).

In a food processor, puree the roasted cauliflower florets, roasted garlic cloves (skin removed), chopped sage, sour cream, Parmesan cheese, and melted butter until smooth and creamy.

Season to taste with salt and pepper.
We'd recommend pairing a wine with your main dish, rather than the mashed cauliflower. Cheers!