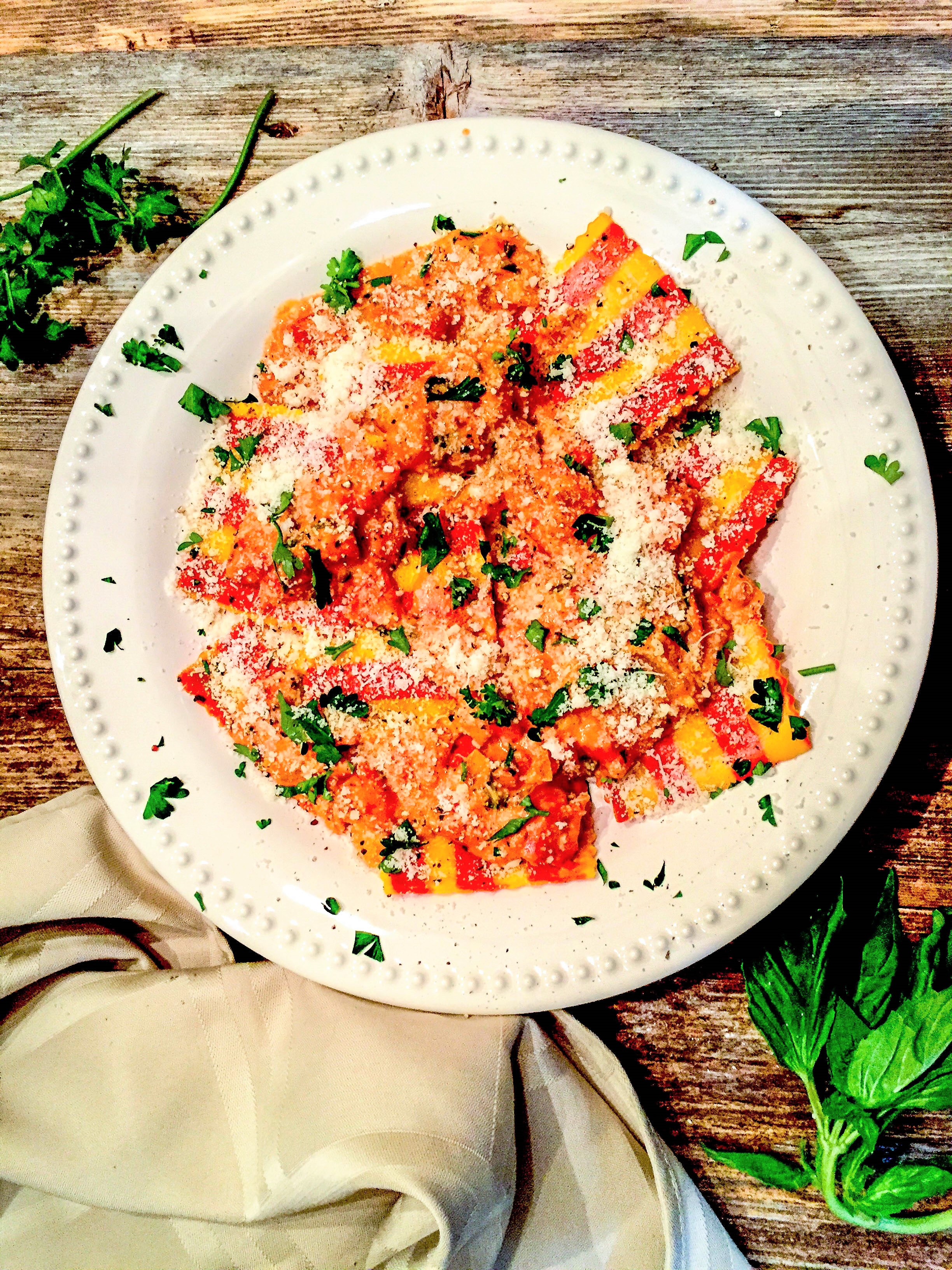 I'd give just about anything to drown in this creamy tomato sauce – like, literally.
So last night, I'm hovering over the range "taste testing" the sauce by the spoonful, and I ask the sous chef if I need to make more (for the two of us, by the way…) – because I have a serious phobia of not having enough sauce. Is that a thing? I'm pretty sure it is, and I am plagued with angst just about daily from it. Is it because I eat half the sauce while I'm making dinner? Maybe. I'm not going to rush to conclusions here.
So, the sous chef assures me we have enough – but out of an abundance of caution, I make more sauce. Naturally. Because the sauce is just. that. good. (By the way – let the record reflect – there was no leftover sauce.)
I know, I know, you're all like, "what about the lobster ravioli?" Let me rewind quickly. The sous chef, and dual-hatted blog critic, has been telling me that we need easy recipes on here. So I'm all like, great! World's easiest recipe coming right up. It's Trader Joe's lobster ravioli. Is that cheating? Possibly. But this is, as I've always said, a judgment-free zone.
Unless you're the sous chef. He's all like, "are you really going to blog about this and not make homemade ravioli?" Number one: he asked for easy recipes, and it doesn't get much easier than this. Number two: after dinner, he tells me I HAVE to blog about this.
And as much as I love Trader Joe's, clearly, the sauce makes this whole thing ah-mazing. And this is so quick, so easy, and hassle-free. It literally comes together in the blink of an eye, and perfect for a special occasion.
Um, hi New Year's Eve. I'm looking at you.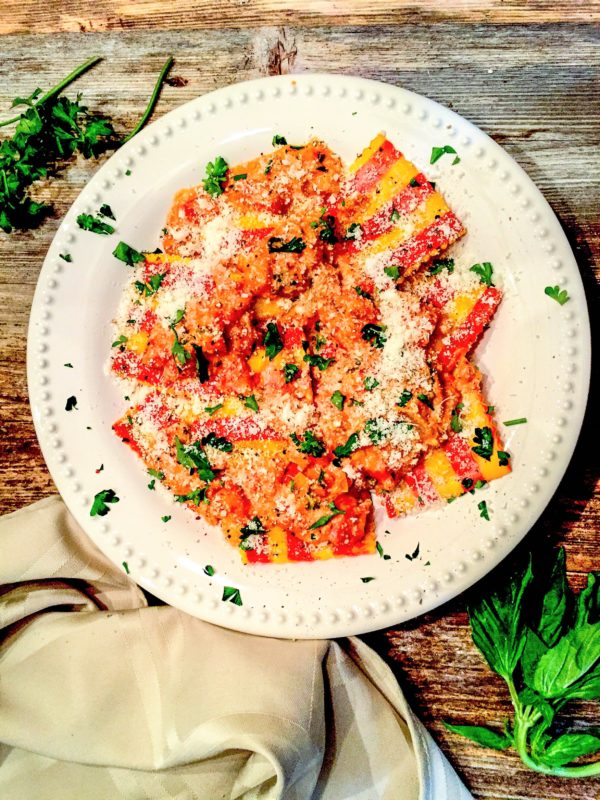 | | |
| --- | --- |
| | |
In a large pot, boil 4 quarts of salted water.

While the water boils, add your olive oil and butter over medium heat to a separate sauce pan. Add the onion, and cook for 8-10 minutes, stirring occasionally. Add the garlic, and saute for an additional 3-4 minutes.

Add the tomato sauce, fire-roasted diced tomatoes, and heavy cream to the sauce pan.

Stir in the Parmesan cheese, fresh basil, crushed red pepper flakes, garlic salt and pepper.

The water should have come to a rolling boil by now. Add the lobster ravioli and cook according to instructions. For the Trader Joe's lobster ravioli, boil for 4-6 minutes.

Strain the lobster ravioli.

Serve with the creamy tomato sauce, and top with additional Parmesan cheese.
Our choice for a wine pairing: try the 2010 Mer Soleil Barrel Chardonnay - rich, buttery and an excellent complement to this lobster ravioli. Cheers!