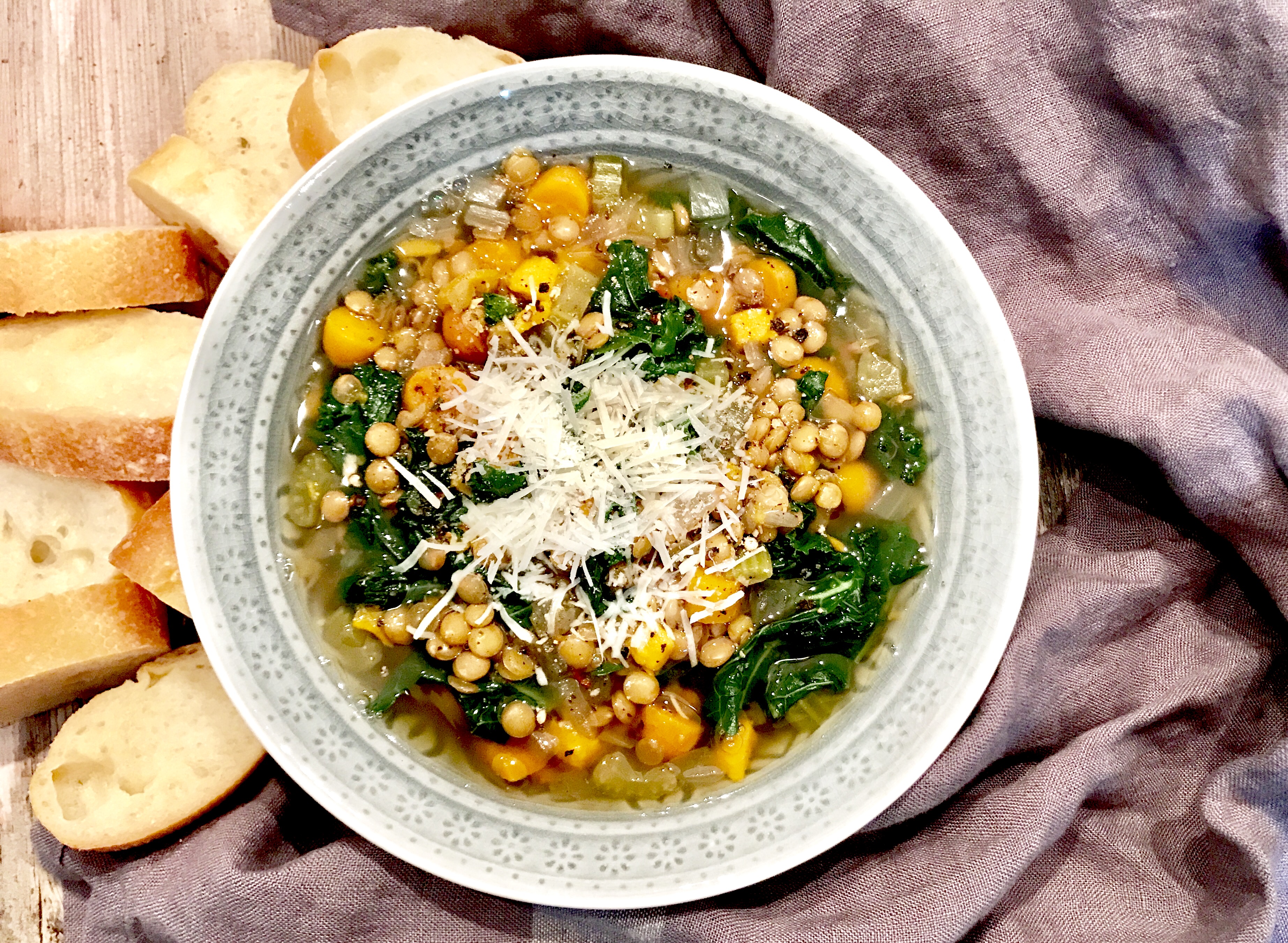 I make no secret of my obsession with soup. And I'm 97% convinced mother nature is doing her damnedest to test my fortitude for whipping up everything cozy this fall — which is completely fine with me — because I'm up for the challenge. Did I mention IT'S 80 DEGREES IN OCTOBER? So, step 1 in this recipe: turn the temperature down to 67 degrees in your house [or colder, be brave]. See, look at you — you're basically the next food network star with those skills.
But seriously, the sous chef and I recently came back from a trip to Ireland, where it was SO windy and cold, it was basically all my fall dreams come true. And to be honest, I'm not really a fan of September because it pretty much still feels like August [I'm beginning to think I'm actually more like a fan of Antartica…], so I figured a few weeks in Ireland, we'd come home and it'd be fall here, too. Right? WRONG.
But that's okay. We'll get through this rough patch together. And when it finally starts snowing, we can rejoice and give thanks for our patience. Sounds magical, yeah? So glad we agree.
In the meantime, however, the soup factory over here continues to churn DESPITE this loathsome weather. And today, my friends, I bring you a soup that is healthy, delicious, and next to zero work for you. Pretty miraculous, if you ask me!
Soup, in my opinion, is the best of both worlds: it's cozy, soul-warming, but doesn't have to have a zillion calories and all the guilt [I obviously save that for wine]. And this soup in particular is packed with lentils [which are super high in fiber which will keep you feeling full], and kale [which, honestly, is like wizard food it's so good for you — HealthyLine blog features a really good round-up of the magic kale works: keeping your eyes healthy; protecting against diabetes and cardiovascular disease; and promoting brain health to name a few…].
So to sum things up here: yummy. healthy. easy = more time and calories for wine? A win all around, if you ask me.
Enjoy!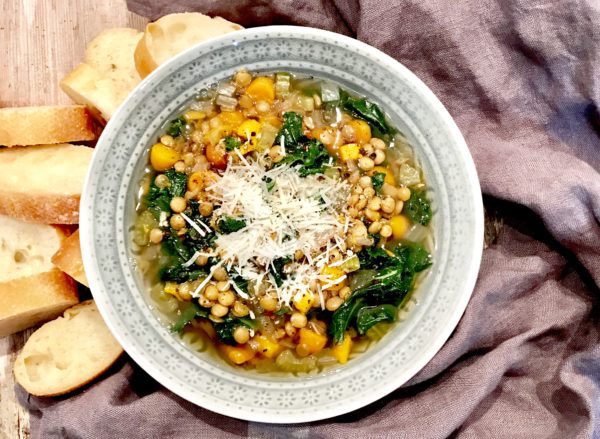 | | |
| --- | --- |
| | |
To the slow cooker, add the lentils; sweet potato; sweet onion; carrots; celery; garlic; bay leaves; chicken bouillon; oregano; thyme; rosemary; garlic salt; ground pepper; crushed red pepper flakes; and chicken stock. Cook on low for 8 hours.

Before serving, add the kale and let cook for 3-5 minutes in the slow cooker until wilted and bright green.

Serve hot, and top with Parmesan cheese. Enjoy!
Our wine choice: the 2013 Domaine Trapet Alsace Pinot Auxerrois Ox. This creamy, light white has notes of citrus and a touch of honey -- a great balance to pair with this soup. Cheers!